If anyone in Melissa Turpin's family deserves credit for bringing Mellies Bakery to Longview, it might be her 18-year-old son Connor.
"My son Connor said he really misses working in the family business with me," Turpin said.
But there are other reasons Mellies Bakery will open on Oregon Way in May.
Turpin admits he "has terrible ADHD" and just needs to do something. In addition, she said Mellies provides her "a creative outlet that doesn't add to my hoard of craft supplies at home." These crafts include sewing, cross-stitching and making resin dice.
Turpin, 46, is originally from Kansas, where she ran a small bakery before moving to Longview in 2015. She said she started the business with her husband and children, selling jams, jellies and baked goods at local farmers markets.
Owners of new or expanding Lower Columbia businesses discuss their ventures with The Daily News staff in this long-running article that prints…
"We had a place downtown called SeMe Family Foods," she said. But a series of deaths in the family led to the closure of the business.
So when Mellies opened its doors at 453 Oregon Way, it was much more than just starting another local business, but also a way to keep her family together.
Mellies currently has three employees working in the small 1,000-square-foot leased space. Turpin herself, who directs all operations; her son Connor, who does most of the baking, including their specialty cinnamon rolls; and her other son Gabriel, 19.
Turpin explained that Melissa allows her to be able to work with her children and spend quality time with them.
As for the bakery itself, Turpin said she's getting positive feedback from the community with good traffic, as well as strong reviews for her two specialties: cheesecake and cinnamon rolls.
"Cheesecakes and cinnamon rolls are two of our best sellers," she said.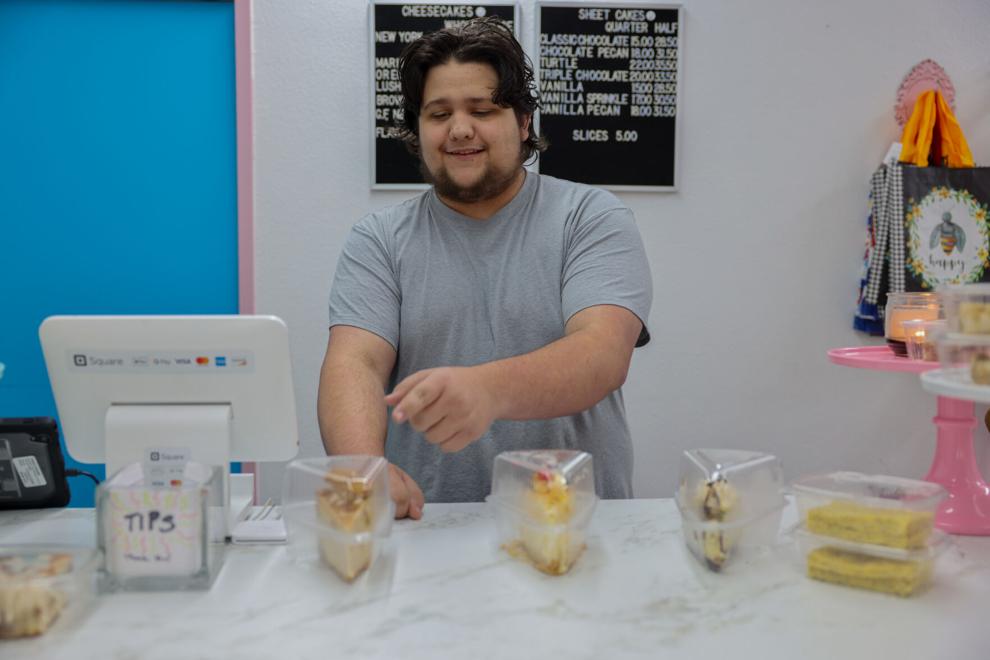 Each month, Turpin said he adds two new cheesecake flavors. Current favorites include Death by Chocolate, New York Style, Lemon, Brownie Fudge, Peanut Butter, Snickerdoodle, and Pumpkin.
She said she made her first cheesecake in her late 20s; after hearing how good her sister was, Turpin became competitive.
"I just got really good at it," she said.
In fact, her cheesecakes are so good that she sells them to local restaurants.
Mellies cinnamon rolls are also a local favorite.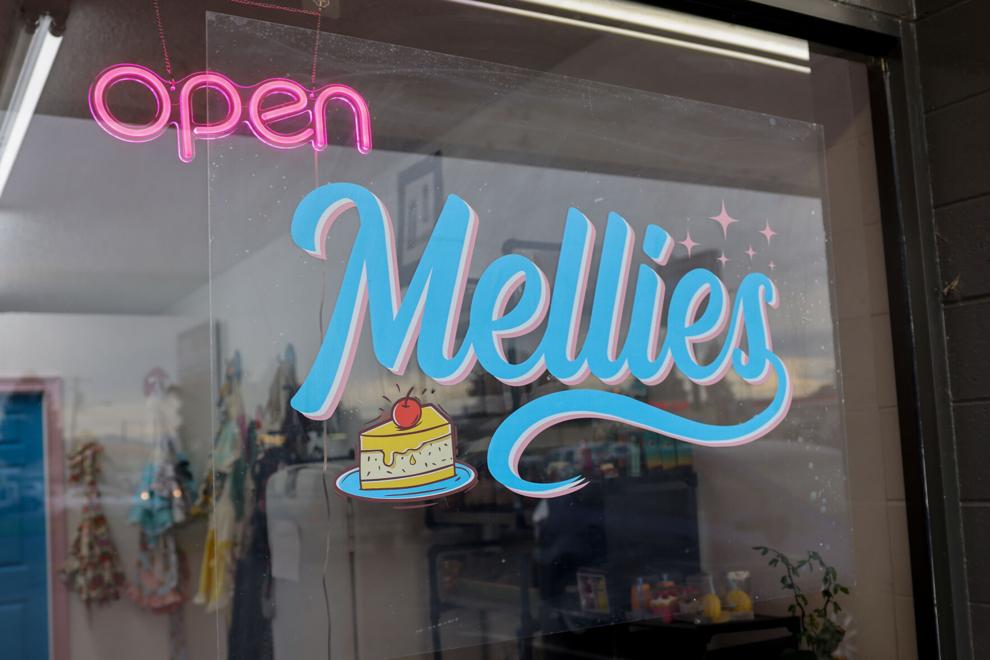 "I started making them for my dad when I was 7," she said, adding that the secret to her recipe is a proprietary ingredient that makes the rolls super moist.
"And our frosting is homemade cream cheese frosting," she said. "Everything we make is from scratch.
Mellies also offers sheet cakes, but they don't bake many decorated cakes at the moment. She said she plans to hire a cake decorator to make them regularly, but she personally just "can't wait" to decorate cakes.
Her next big purchase will be a slicer for her cheesecakes to streamline the operation of wrapping the cakes for customers.
When asked about any plans to open elsewhere, Turpin said she didn't want to look that far ahead, adding that she opened Mellies without taking out loans.
"There are some things I want to do in the future that I can't do yet because I can't afford them," she said, noting that while saving for what you need takes longer, it is her preferred approach.
"I don't believe in creating debt. I want to expand slowly when I can," she added. "I don't get new equipment until I can afford to pay for it outright."
Talking Business is a series featuring local new or expanding businesses.
Contact The Daily News at 360-577-2585 or [email protected] for possible inclusion in the series.