One day our pilots fly to remote communities above the Arctic Circle. They then fly to some of the busiest airports in the country. Our pilots must be able to handle any problem that may arise during a flight – from blizzard conditions to congested airspace – and we rely on strict pilot training standards to fly our guests safely in our network.
As we hire hundreds of new pilots at Alaska Airlines and Horizon Air, we ensure that each one is up to the task and meets our high standards. To help with this, we have invested in new technology to expand our training department.
Training in virtual reality
Alaska has been at the forefront of pilot innovation for decades. That's who we are, and we're constantly innovating to ensure our pilots receive the most advanced training.
Our latest innovation is a partnership with VRPilot, a Danish technology company. We worked with them to virtually reconstruct ours 737 cockpit as a training aid for pilots new to the aircraft. One of the first things pilots learn is the layout of the cockpit and the purpose of each switch and button. Offering new pilots the opportunity to place themselves "inside" the cockpit, where they may have to stretch their necks or bend over to reach the switch, is a much more realistic teaching tool than pictures in a book or video lessons .
Virtual reality will augment existing traditional training techniques where we expect to result in better prepared pilots, higher training success rates and more time for complex instructor-led training activities. With this technology, pilots can familiarize themselves with the location of switches before entering a simulator.
Horizon Air, Alaska's wholly owned regional partner, will also soon be using the same technology with our regional pilots. This technology also enables the use of virtual reality in our other workgroups such as maintenance and engineering, ground handling and our flight attendants.
Largest simulator order to date
With so many pilots going through training, we needed more flight simulators. In our largest simulator order to date, we have ordered 2 new fixed base simulators and 3 new full motion simulators. These training devices are being installed in 2023 and will all be operational by the end of 2024. This will bring us to 18 fixed-base, full-motion simulators. Horizon Air has ordered an additional simulator to train pilots on its already unified fleet of Embraer E-175 aircraft. This will give Horizon two owned simulators and priority access to a third in Seattle.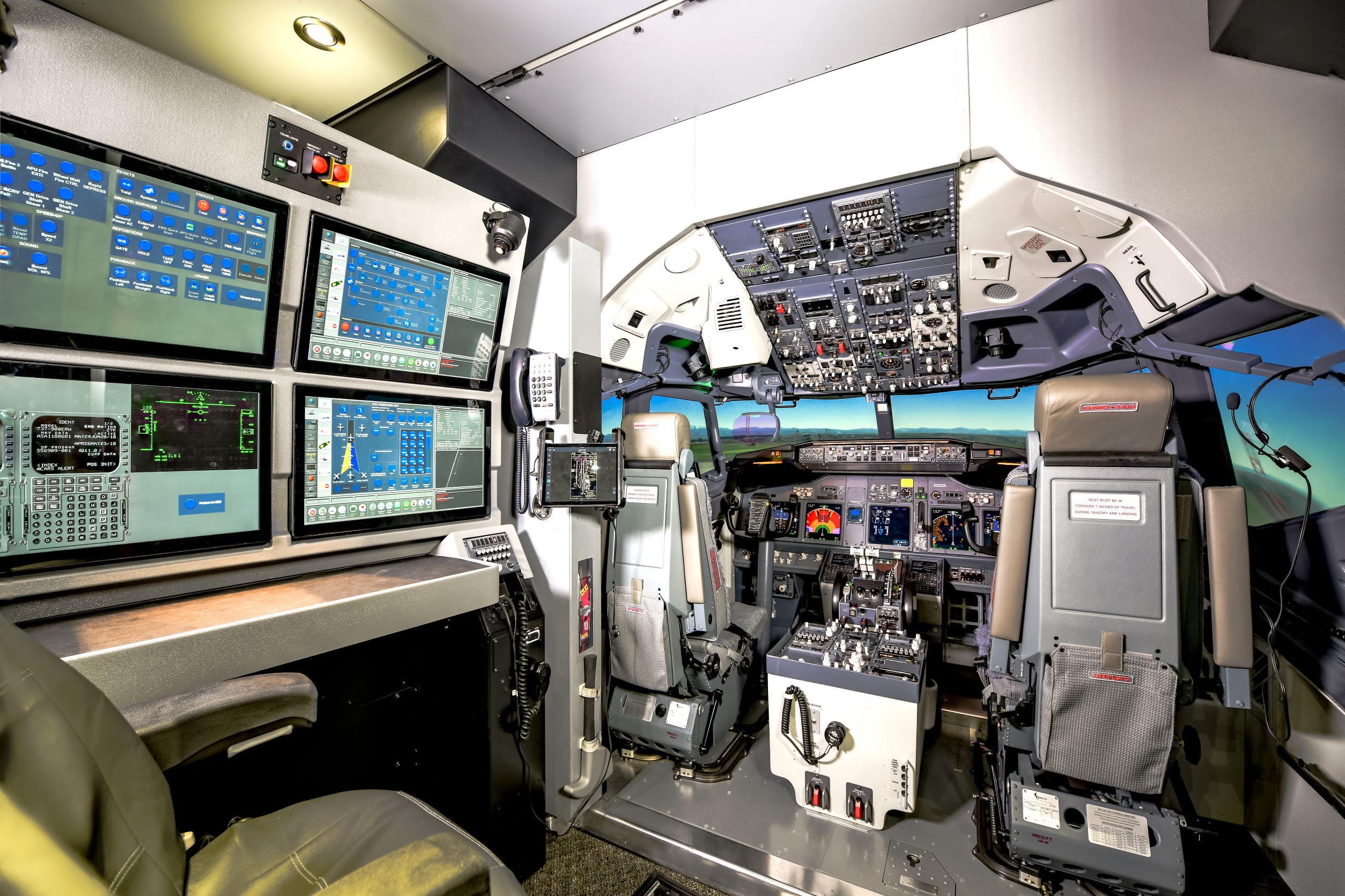 Great weather to fly with Alaska Airlines and Horizon Air
With significant investment in Alaska and Horizon pilot contracts, unique flying opportunities and state-of-the-art technology, there's never been a better time to join our team.
If you haven't started your pilot journey yet, consider applying for one of our pilot development programs.
Connected