Napa Pipe, one of the largest redevelopments in Napa history, will include hundreds of homes, plus parks, gathering spaces and even a Costco.
You can add one more thing to the list: public art.
New documents filed with the city of Napa detail the type of art and where locals can expect to see it. An updated map of the entire Napa Pipe project was also presented.
"The art at Napa Pipe will capture, elevate and celebrate the site's industrial heritage, its connection to the natural environment, and invite reflection on how its people and history influence us today," reads the application for the project, titled the Napa Pipe Art Plan.
The 154-acre complex is located on the old Napa Pipe industrial site along the Napa River at 1025 Kaiser Road, about a quarter mile north of the Butler Bridge on Highway 12/29. It is owned by Napa Redevelopment Partners. A company called Catellus, based in Oakland, is the development manager for the project.
Members of Napa Redevelopment Partners and Catellus declined to comment this week about their plans for the art.
However, according to the application, the public art will place about 11 "priority" locations on the site. Artwork budgets can range from $25,000 to more than $350,000.
Napa Pipe: Art Room
One thing most visitors notice about Napa Pipe is the five-story rusting steel wall faucet on the banks of the Napa River.
That crane once moved 40-foot-diameter pipes from an adjacent pipe factory onto docked ships for transport to San Francisco and beyond, the application noted.
Napa Pipe ceased operations in 2004 after 63 years of steel production and 80 years of heavy industry at the site. Originally founded as a sand and gravel production facility for Basalt Rock Co. in 1924, the site has grown through generations of operations and multiple owners into the community's largest private employer "and a symbol of American innovation and industry," the application says.
The project space is vast with many objects and opportunities for art, the request states. Priority public space sites include along the river, in parks, plazas and dry docks, and at the main entrance to the community, now Clear Stream Avenue and Horseshoe Bend Drive.
In addition to the art plan, an updated map of the Napa Pipe was included as part of the program. This map now includes a number of these brand new street names and the locations of future artwork. It even shows where the long-awaited Costco store will be built.
According to the application, the central park and rail corridor are the most prioritized location for public art.
Other art sites include a waterfront park, dry dock plaza, wetlands walking trails, and links to the Bay Trail and Vine Trail.
In addition to the monumental equipment and dry docks that will remain in place, dozens of artifacts that were once part of Kaiser Steel's operation have been salvaged and are slated to be salvaged and integrated into artwork and design elements during the project. Fire hose reels, I-beams, gantry chains and pulleys, gear drives, giant self-rusting Cor-Ten steel half-cylinders, and concrete and steel columns are just a few of the items available.
These elements can be integrated into benches, tree trellises, railings and fences, or built into sidewalks and used for orientation and signage, the app suggests.
"There is a beauty in their patina that shows evidence of the age of the equipment and how it has evolved over time," it reads.
Integrating a range and depth of ideas, concepts and approaches to the Napa Pipe project is critical to the implementation of this plan, the application said.
Artwork commissioned through the plan should be instrumental in defining and creating the community of Napa Pipe, the application says, which reads: "Artists should be challenged to dive deep and perhaps rethink how this will be remembered site."
The plan recommends processes to ensure a "range of disciplines and voices" from artists representing the diverse population.
To achieve this, "it is important that artists of different backgrounds and ethnicities who live in the region, as well as in other parts of the country and the world, are considered for each project," it said. "Outsiders should be welcome."
Who pays for art?
According to the filing, this project could be fully financed with the initial pooled contributions from commercial property developers Napa Redevelopment Partners.
The city's public art ordinance requires commercial developers to either set aside 1% of construction costs for on-site public art or pay that 1% into a public art fund.
Those contributions may be large enough to fund the number two priority site – Crane Way – as well, the application said.
Napa Redevelopment Partners plans to oversee the implementation of the Napa Pipe Art Plan on behalf of all development partners, the application said. The Arts Plan will be funded and implemented through revenue from three main sources:
First, pooled contributions from commercial property developers Napa Redevelopment Partners.
Second, partnership projects with public organizations and individuals.
Third, naming opportunities for individual art sites and projects from business and corporate sponsors.
There will be opportunities for community engagement while the project is being developed and after it is completed, the appendix notes.
A number of organizations were initially identified as potential community partners for collaborative projects. These include the City of Napa Community Art Steering Committee, Napa Valley Vine Trail, Napa Railroad Arts District, Friends of the Napa River, Napa County Historical Society, Napa Valley College Welding Technology and Studio Arts Programs, School Oxbow, Nimbus Arts and potentially Home Owners Associations.
What will it cost?
The developer expects that this project will include a variety of works made of different materials and at different scales.
Three main budget categories are proposed. For large permanent works of art, $350,000 and up, and for other permanent works of art $100,000 to $350,000. For temporary works, the budget range is $25,000 to $100,000.
The plan notes that, on average, it can take one to four years to select, craft and install a piece of art.
Photos: These Napa Pipe artifacts can become art
Concrete cone columns from the former Napa Pipe site
Faucet at former Napa Pipe site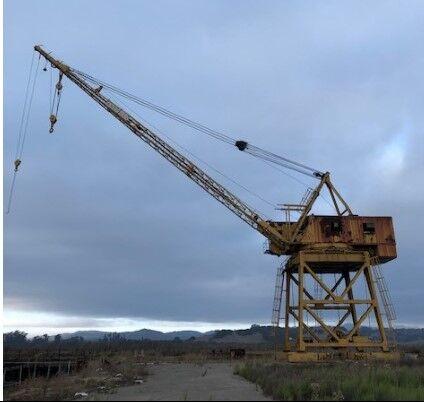 Old remote timer seen at Napa Pipe.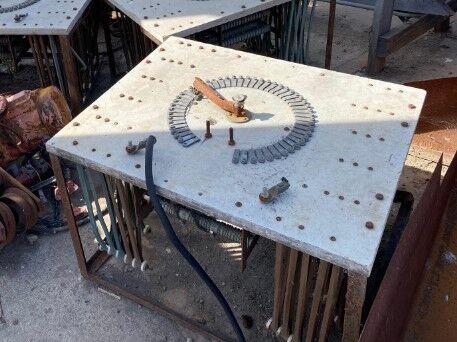 The dock above at Napa Pipe.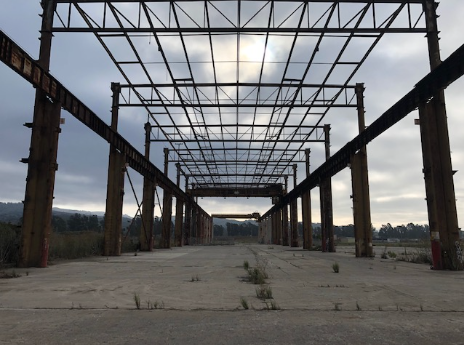 Old fire hose reel at Napa Pipe.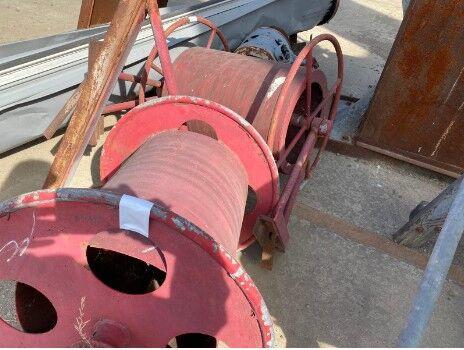 Napa Pipe Spotlights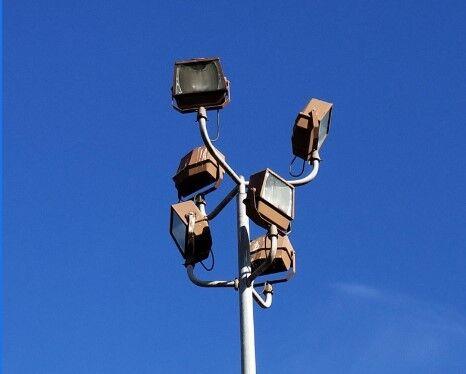 Napa Pipe Portal Faucet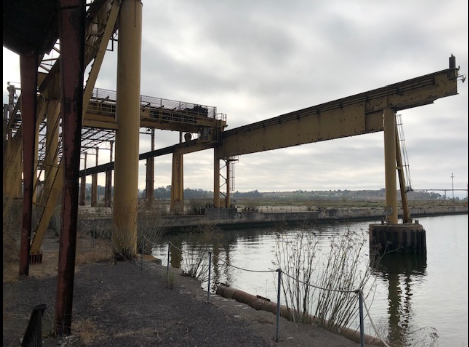 Napa Pipe Pipe Cradles.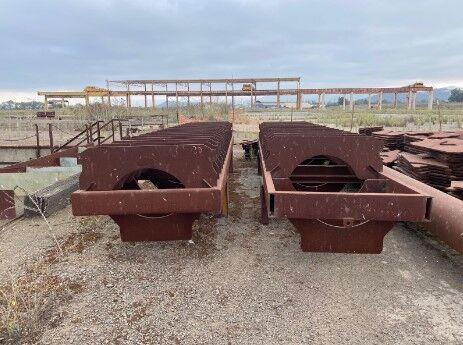 Napa Pipe hinged faucet parts.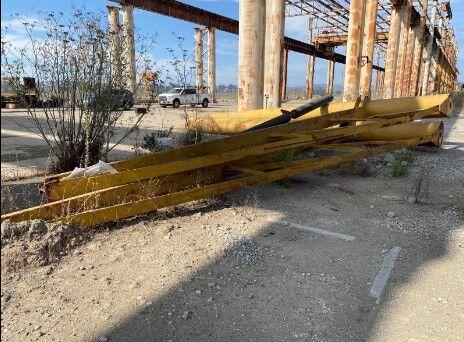 Rusty Napa Pipe Bandsaw.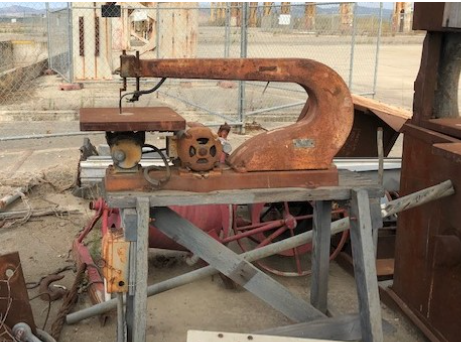 Old Wood Carpenter seen at Napa Pipe.