Casterline|Goodman Gallery in Aspen presents the debut solo exhibition of contemporary Ghanaian artist Seth Fiifi Afful.
The show, titled "Beauty in Unity," opens today and runs through March 1 at Casterline|Goodman's main location, 611 E. Cooper Ave. The exhibit, featuring about 17 of Afful's paintings, is a historic moment for the Ghanaian artist and the Aspen Gallery: It's the first time his work will be shown in the United States.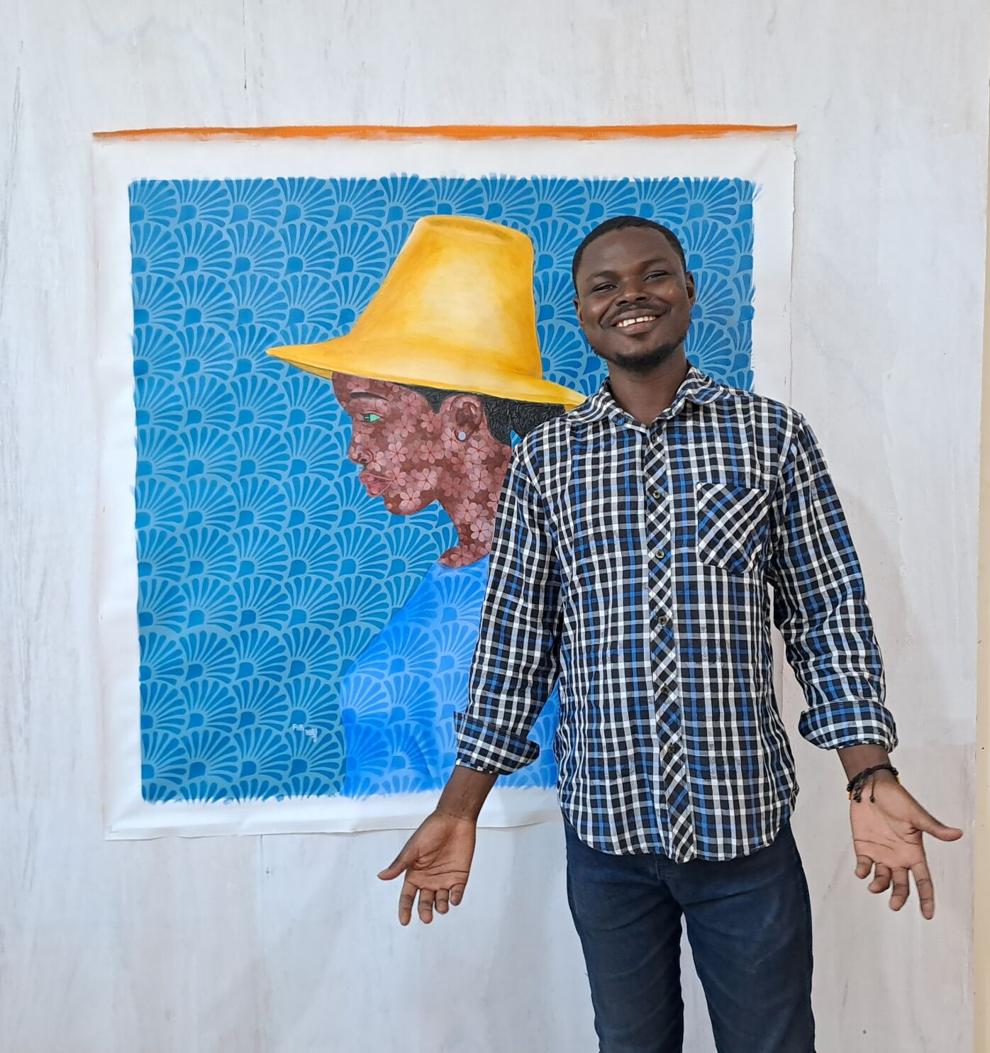 From Accra, Ghana, the 32-year-old artist has been painting since his youth. Afful said he has always loved to draw and described the act as a hobby he wanted to pursue throughout his life.
It was only last year that Aful started painting professionally. And when his artwork began to enter the public sphere, it didn't take long for the artist to be noticed. He quickly gained popularity through his Instagram page, where Afful posts images of his paintings.
Robert Casterline, co-owner and founder of Casterline|Goodman Gallery, stumbled across one of Afful's Instagram posts featuring his artwork. Struck by the "beautiful and moving pop art images," as Casterline coined it, the gallery owner contacted Afful directly on the social media platform and the two began an open communication.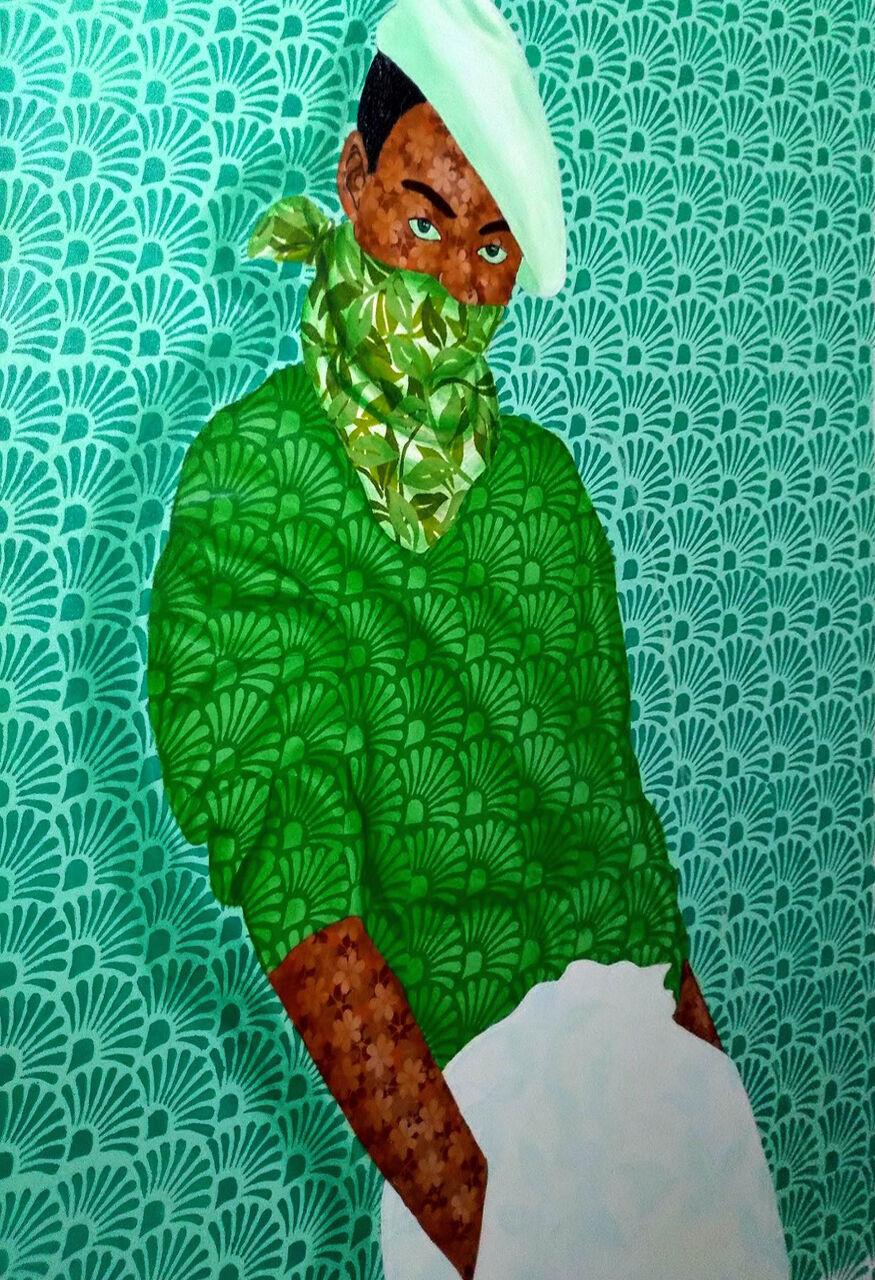 "You know, I said, 'I love your work' — and I do — and I said, 'at some point, if we can get it together, I'd be very interested in showing your work in Colorado, in Aspen,'" said Casterline. "I think we started the conversation in April of last year and we were finally able to put together our first show in Aspen together."
Evident in the works now on view at Casterline|Goodman, Afful is known for his evenly spaced patterns used in both the backgrounds and subjects of his paintings. The result is colorful, vibrant compositions — bold and powerful. And the message behind its harmonic strokes is also strong; the models are meant to represent unity among humanity, Afful explained.
"I believe in unity and love between humanity – that's the inspiration that drives me to paint," Afful said. "I believe in the mutual nature of humanity; although we are all of different complexions, we are all fundamentally of the same flesh. Regardless of our individual appearance, our culture, race, religion, sex and gender, we are all united as one by our DNA.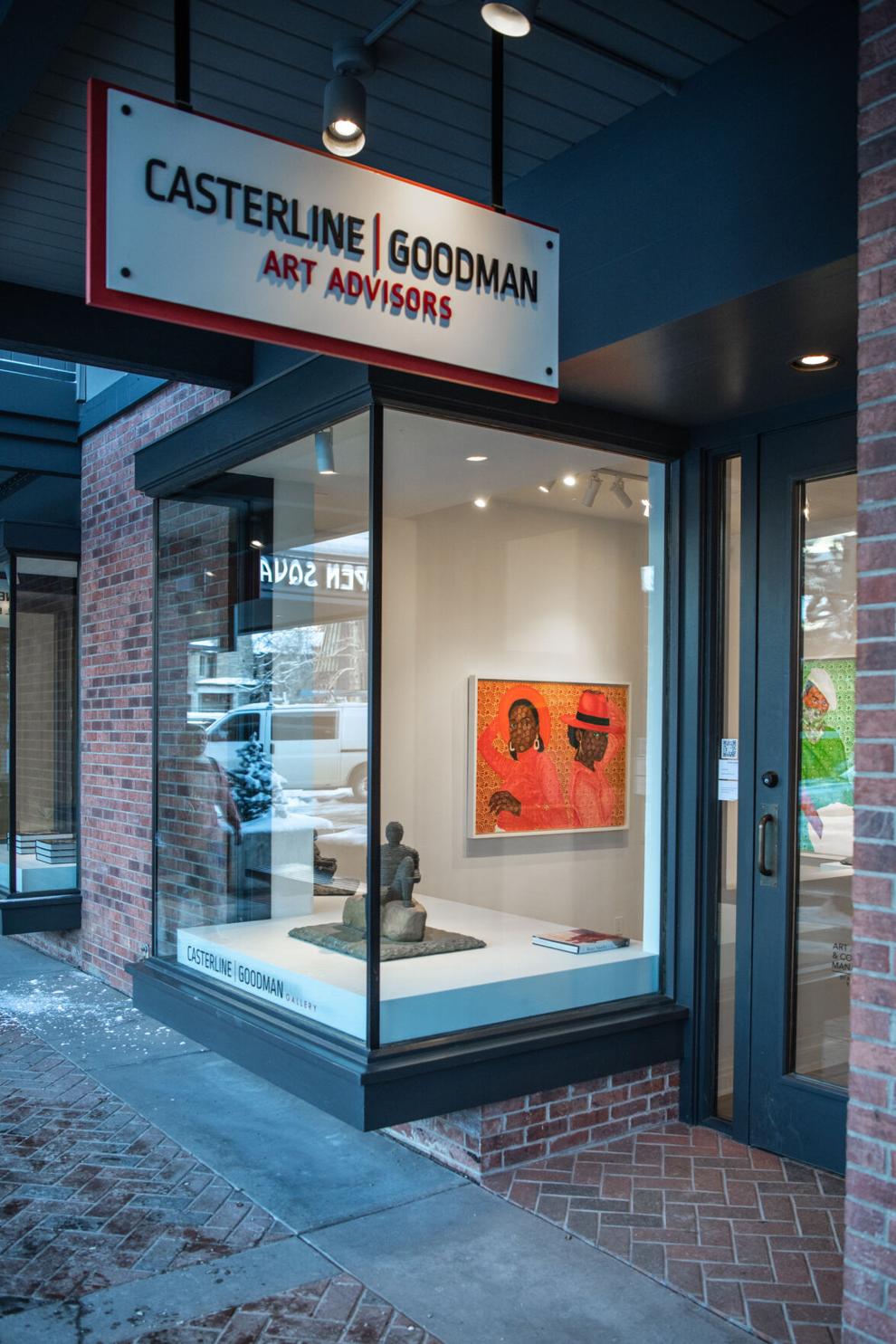 Afful's paintings embody this message. He brings a deep sense of unity to his canvases through artistic choices such as the multi-shaded, floral forms that make up the skin of his human figures and the consistent green color of his subjects' eyes, symbolizing "the richness of the world when humanity is united," he said the artist.
Casterline praised Afful for his deep understanding of society, people and race. He noted that the narrative behind Afful's paintings is truly powerful. However, for the gallery owner, the storytelling behind a piece is secondary to the actual artwork itself.
"I like beautiful art, you know, I like things that are going to cause a reaction," Casterline said. "And if I like the artwork and I feel like it's unique and that my customers will react to it like I do or I do, I think for me the story comes second … it's just that the art comes first."
Casterline went on to explain how gallery owners will often sell artwork for the story behind it, and how sometimes when people sell just a story, "they forget that they're still paintings," he said.
"And that's the other thing," Casterline continued, "they're paintings, which is great because a lot of artists now don't even paint—they're doing plastic and multimedia and NFT and digital—I mean, at some point, I think, when will people stop the noise and start painting again.
Casterline said he believes his clients and viewers will respond to Afful's paintings. He noted that he has already heard from some of his clients expressing interest, and while "sales" is the short answer to what Casterline|Goodman plans to achieve with this debut exhibition, the gallery owner expressed how bad it was to start the career is in Aspen "an amazing opportunity for all parties involved."
"If anything, I like to give the local community an opportunity to see international artists," Casterline said. "We're always trying to bring a global ideology, painting or artist into our local community, which I think is really good for … the city as a whole.
"But I think for someone like Seth, it's a great milestone, not a stepping stone — I think Aspen is a stepping stone for other things."
The Beauty in Unity show is just the beginning for Afful and his partnership with Casterline|Goodman. The gallery now presents Afful as one of its main artists and will exhibit another selection of his paintings – which Afful is currently working on – at EXPO CHICAGO International Art Fair in April.
Afful expressed mutual excitement about his partnership with the Aspen Gallery.
"This is a great opportunity for me because I see Aspen as the home of art and creativity, and showing my work there is a great opportunity for me to showcase my talent and paintings to the world," Afful said. "And having Casterline|Goodman represent me, it's a great opportunity for me."
With a new wave of exposure, the artist said he hopes his message of unity will be reciprocated by audiences at large, whether from the US or elsewhere.
"I hope the impact of my work will create a sense of unity," he said. "I believe that love conquers all and unity is one of our greatest strengths for present and future generations."
Afful's work will be on display through March 1 at Casterline|Goodman Gallery, 611 E. Cooper Ave. in Aspen. For more information visitcasterlinegoodman.com.