President Biden and First Lady Jill Biden visited Lewiston, Maine on Friday, a week after the state suffered its deadliest mass shooting.
The Biden family stood for a moment of silence and placed a bouquet of white flowers at a makeshift memorial outside the Schemengees bar and grill where eight of the 18 victims of the Oct. 25 attack were killed. Seven more died at the nearby Just-In-Time Recreation bowling alley, three others died at hospitals.
Biden spoke with the families of the victims and showed support for the bewildered community. The president described his trip as one that has become all too familiar as communities across the country have suffered mass shootings in recent years.
"Jill and I have done too many of these," Biden said outside the bowling alley, surrounded by police officers, emergency responders and other first responders. "Jill and I are here, but on behalf of the American people, to make sure you know you're not alone."
TEMPERATURE MAYORS ASKING BIDEN FOR IMMIGRANT HELP REJECT $1.4 BILLION IN AID, ASK FOR $5 BILLION INSTEAD
The president has visited many other communities scarred by mass shootings. He was in Buffalo, New York; Uvalde, Texas; and Monterey Park, California, in recent years.
In the immediate aftermath of last week's horrific shooting in Lewiston, Biden called on Congress to ban the AR-15 and other so-called assault weapons. The Democratic president reiterated his commitment to fighting gun violence in the US during his speech in Lewiston on Friday.
"It's a matter of common sense," he said Friday. "Sane, responsible measures to protect our children, our families, our communities. Because regardless of our politics, this is about protecting our freedom to go to a bowling alley, a restaurant, a school, a church without being shot and killed."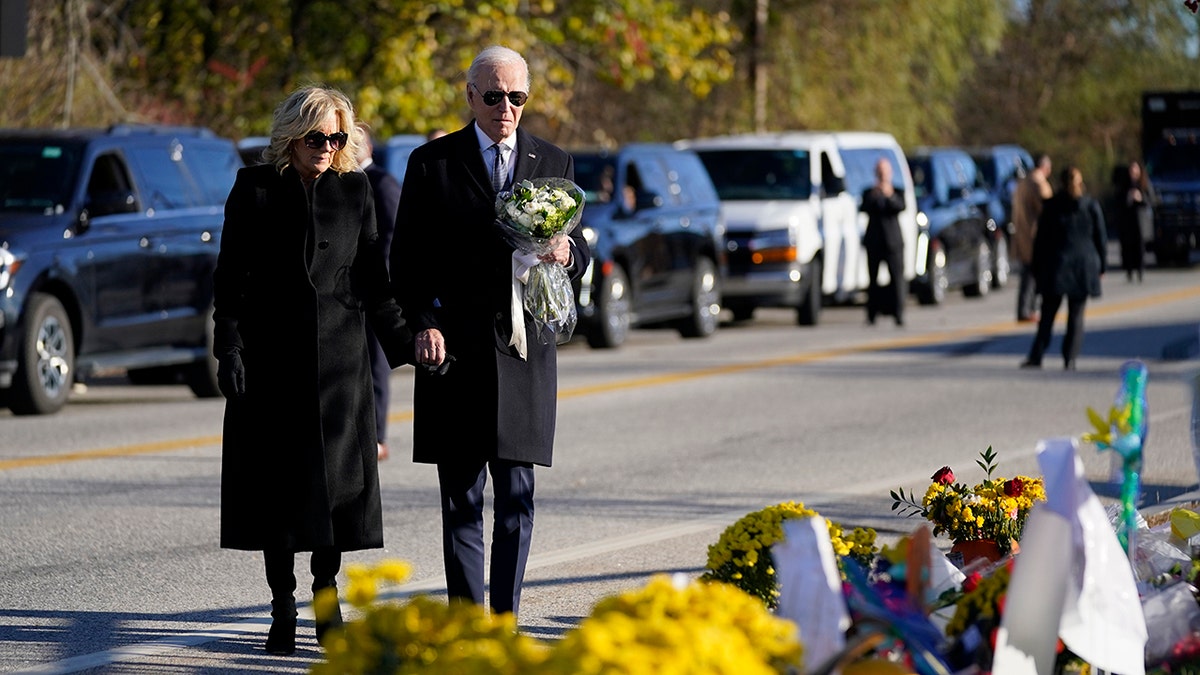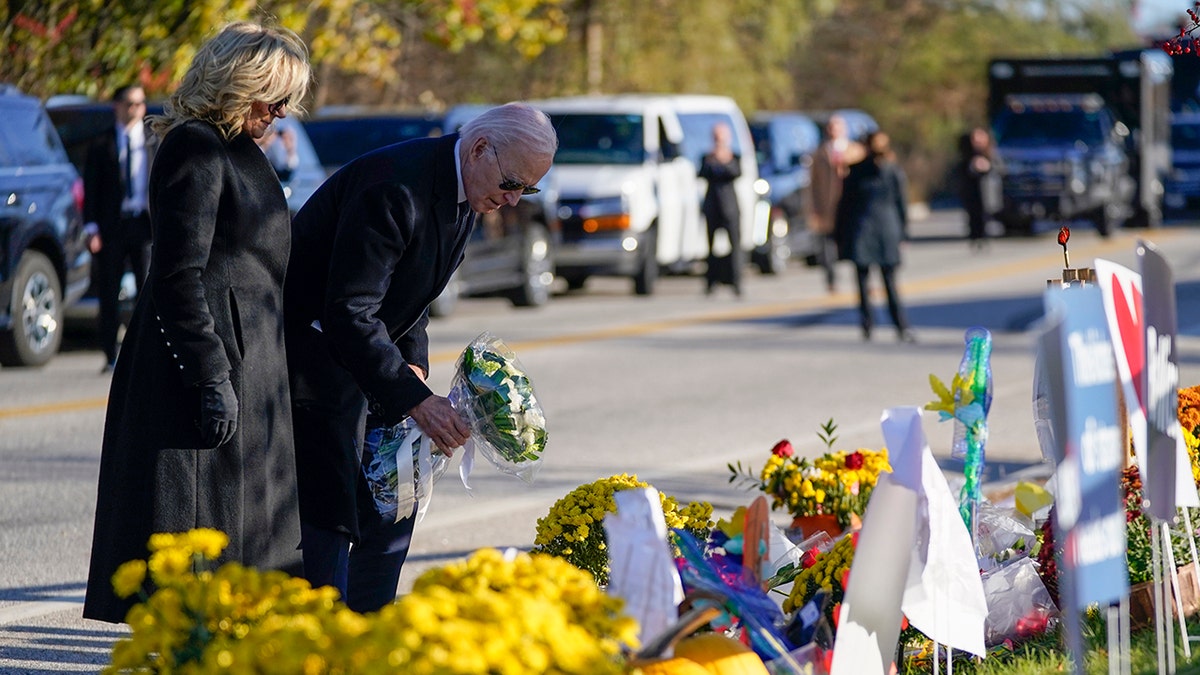 "As we mourn today in Maine, this tragedy opens a painful wound across the country," Biden added. "Too many Americans have lost loved ones or experienced the trauma of gun violence."
A sign outside the Just-In-Time bowling alley where the shooting began read: "Lewiston Strong! We remember our loss on October 25, 2023."
MAINE SHOOTER THOUGHT LOCAL BUSINESSES ATTACKED IN SHOOTING WERE SPREADING 'PEDOPHILIC' RUMORS ABOUT HIM: DOCUMENTS
Biden spoke with Maine Gov. Janet Mills and the state's congressional representatives by phone immediately after the shooting. On Friday, both Mills and Lewiston Mayor Carl Scheline said the community is working to heal.
"We're tough, we're strong, and we're used to putting our shoulder to the wheel," Shelain said. "But nothing can prepare a community for the grief and sadness of losing 18 people in horrific violence."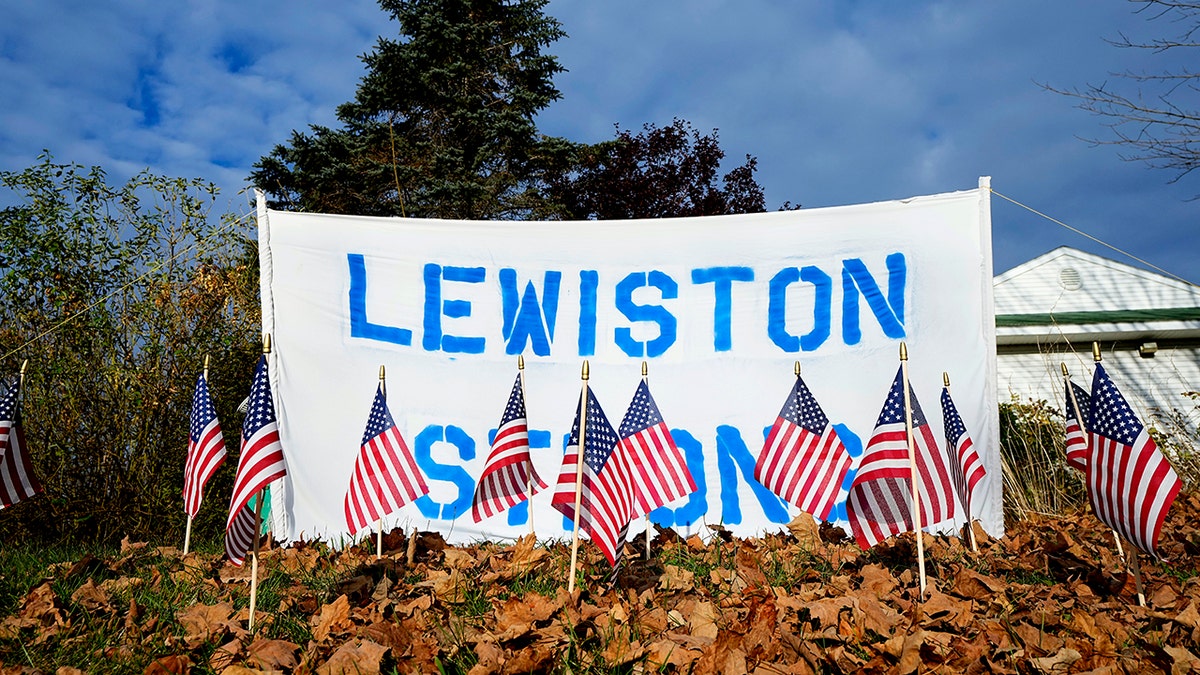 Michelle Stapleton, a Brunswick resident, said she was glad the president came to Maine.
"It's very encouraging to have a president who wants to talk about gun safety. For too long, politicians may have felt that way, but perhaps they were afraid to say it," she said.
Last week's shooting sparked a massive manhunt for suspect Robert Card, a 40-year-old Army reservist and firearms instructor who was found two days later dead of an apparent self-inflicted gunshot wound.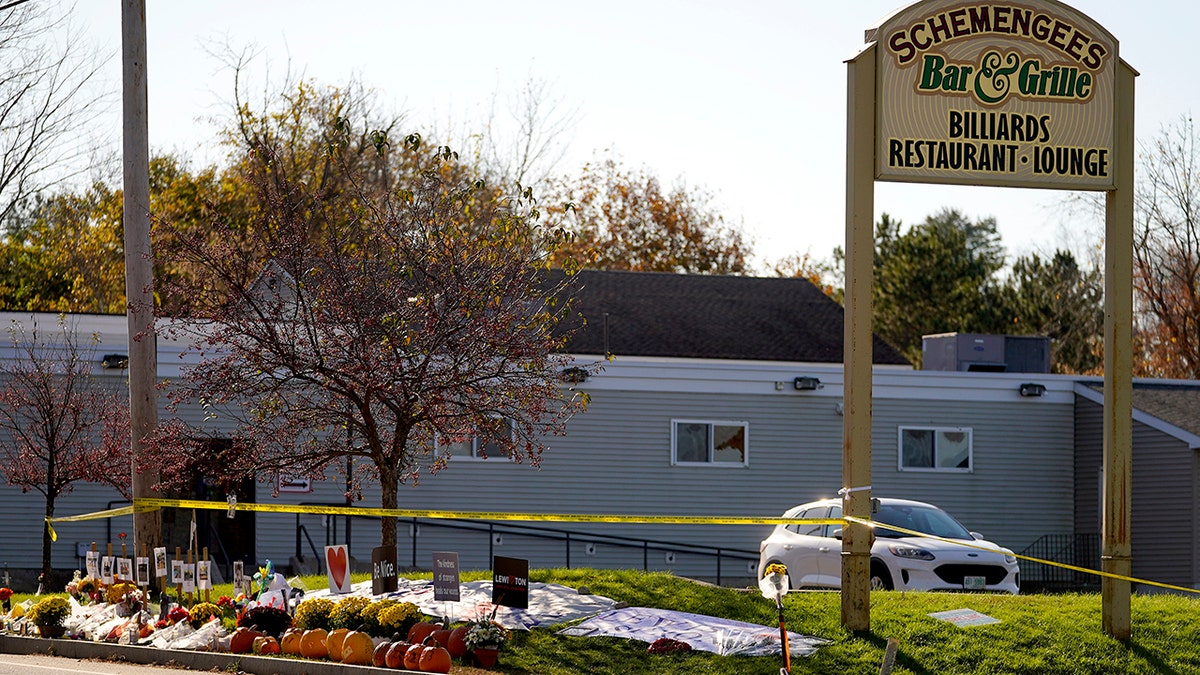 In addition to those killed, 13 people were injured in the shooting.
CLICK HERE TO GET THE FOX NEWS APP
As of Friday, there had been at least 37 mass killings in the U.S. in 2023, leaving at least 195 dead, not including the shooters who died, according to a database maintained by The Associated Press and USA Today in partnership with Northeastern University.
The Associated Press contributed to this report.