For her artwork featured in an upcoming show at Madison Technical College, artist Deseret Mayo wanted to include her own image.
Using her profile, she created a digital print, added an African-inspired hair wrap, and embellished it with custom graphite pencil drawings she's done of trailblazing black women throughout history, from Sojourner Truth to Amanda Gorman.
"I've been drawing for a very, very long time. It's my first time doing anything like this," said Mayo, whose work is featured alongside that of eight other local artists in "Defending the Black Woman," an exhibit that opens Thursday and runs through the end of February in honor on Black History Month.
"I felt there had to be strength. It had to have the voice of royalty and everything we've been through and gone through," Mayo said of her work. "These are people who fought for us, and some fought together. So we have to do the same, for each other."
"Protecting the Black Woman" is the theme of the second annual Dzigbodi Akyea Art Exhibition, organized by the college's Black Women's Affinity Group, or BWAG, and held in the bright main art gallery on the college's Truax campus.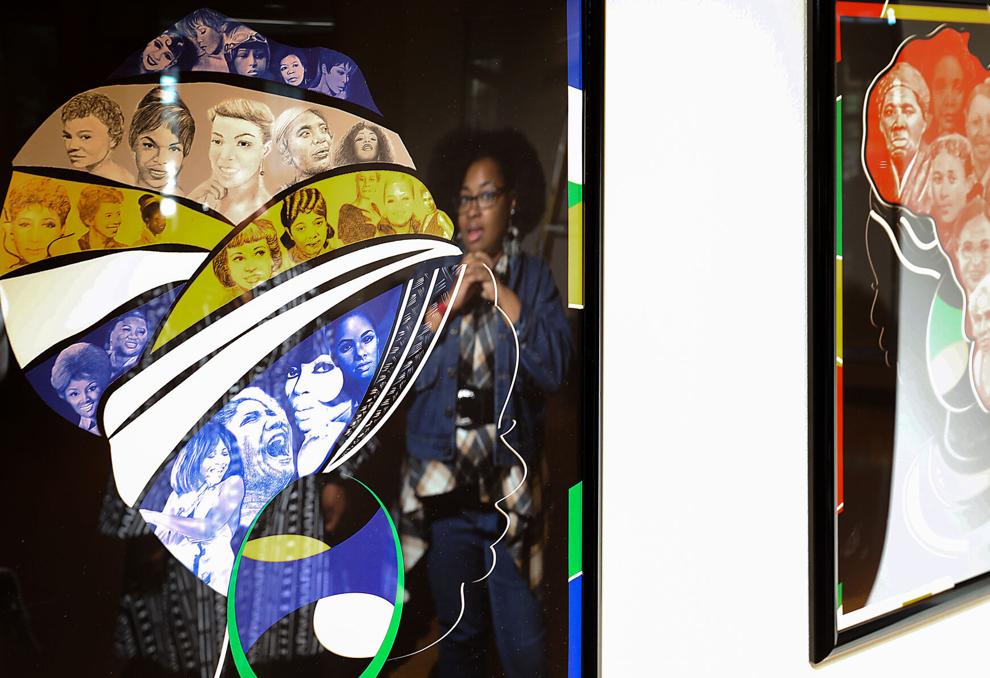 Last year's inaugural exhibit was created in memory of Akyea, a 17-year college employee and beloved academic advisor who died suddenly in the fall of 2021.
Akyea was a founding member of BWAG, a group focused on black college employees, including staff and faculty at various MATC sites.
"Zigbody was one of those people who attended all of our first meetings," said Jody Pope, the college's administrative manager and BWAG's first president. Known as a lively but stable presence on campus, Akyea also had the long-standing goal of creating a special art exhibit for students and the public.
"It was her idea to use the gallery to show black art. She was into black magic and she thought we weren't using this space" for that, Pope said.
After Akyea's death, BWAG members felt compelled to create an art show in her honor. In just a few months, members had to learn how to put together a gallery exhibit while dealing with the loss of a dear friend, said Chevon Bowen, interdisciplinary education and outreach coordinator for MATC, also known as Madison College.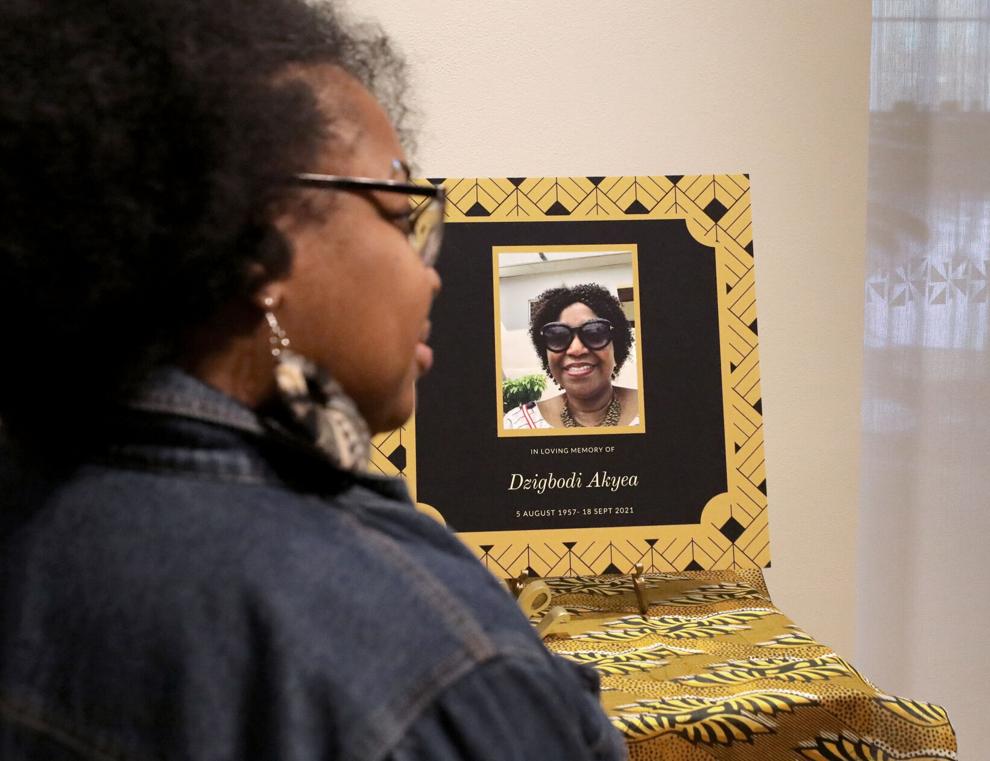 In 2022. "It's been a lot of hard work because we're not gallery experts," said Bowen, who became BWAG president last fall. "There was a huge learning curve for the team and not a lot of time to get it together… like developing all the communications, reaching out to the artists, contracts, shipping the artwork. Everything was new, but it ended up being an amazing event.
There was no doubt we would do another exhibition in 2023, Bowen said. "This art show means a lot to our group."
Visual evidence
Nine local artists were selected for Defending the Black Woman: Mayo, Alice Traore, Henry Obeng, Althea Miller-Sims, Darren Morris, Jaundi Brunswick, Keo Guthman, Paulina Ivanova and Jayden Yamoa.
The art exhibition also includes 18 photo portraits of BWAG members, with statements about what this year's theme means to them.
"'Protecting the Black Woman' means creating an environment where she can thrive," one member wrote in a statement. "For me, that means being comfortable bringing my authentic self to any space—my accent, my culture, my strengths and weaknesses. … It also means not feeling judged before a person gets to know me."
As an affinity group, BWAG is designed to help connect the 64 Madison College employees — out of a total of about 2,200 — who self-identified as black women as of September, Bowen said.
"We're all spread out all over the place, so it really isolates us and prevents us from being able to reach our own and connect and understand some of our struggles," she said.
"The overall goal with our affinity groups is just to bring people from that particular community together for support, for community, and also to come up with ways to share the uniqueness of our intersectionality with the Madison College community. It's one of the ways we share our identity – through this show."
The group meets twice a month, once online for professional development or self-care discussions and again in person for a social event.
"Defending the Black Woman" is a year-round theme for BWAG, not just the name of the exhibit, Bowen said. About 100 people attended last year's opening, which was titled "Honoring the Black Woman."
"I give them a lot of credit for realizing (Akyea's) vision last year. It was such an amazing event and there was so much different artwork and artists featured," said Bowen. "I feel kind of humbled and honored to help support this mission again."
Many readers wrote in awe of Michelle Ogilvy of Fitchburg. Her passion? Cooking home-cooked meals for people who don't have a home.
Scotty Rohrek turned the family van into the vehicle of his dreams: a Ghostbusters car.
When I profiled artist Tom Jones, I just had to talk to the amazing young woman in his work at the National Portrait Gallery.
Will Jansen and Diane Dangerfield built a musical culture – and belonging – at the school where they taught for decades.
You, our readers, have submitted remarkable stories of people who have overcome adversity.