Two people are dead after a car crashed into a building early Sunday in downtown Davenport.
An elderly man and an elderly woman died in the crash, which happened just after 2am on Sunday. The man driving fled from Davenport officers and later crashed into a building at 601 W. 2nd St, according to a police news release.
That release said that around 2 a.m., Davenport police saw a Chevy Impala "… traveling at a high rate of speed, driving recklessly in the center of town."
The news release said "… officers located the vehicle in the area of ​​7th and Division Streets and attempted a traffic stop. The vehicle voluntarily fled from officers and was not pursued."
At 2:06 a.m., the Impala was seen traveling at a high rate of speed eastbound through the intersection of 2nd and Gaines Streets. The vehicle left the roadway and struck a building located at 601 West 2nd Street.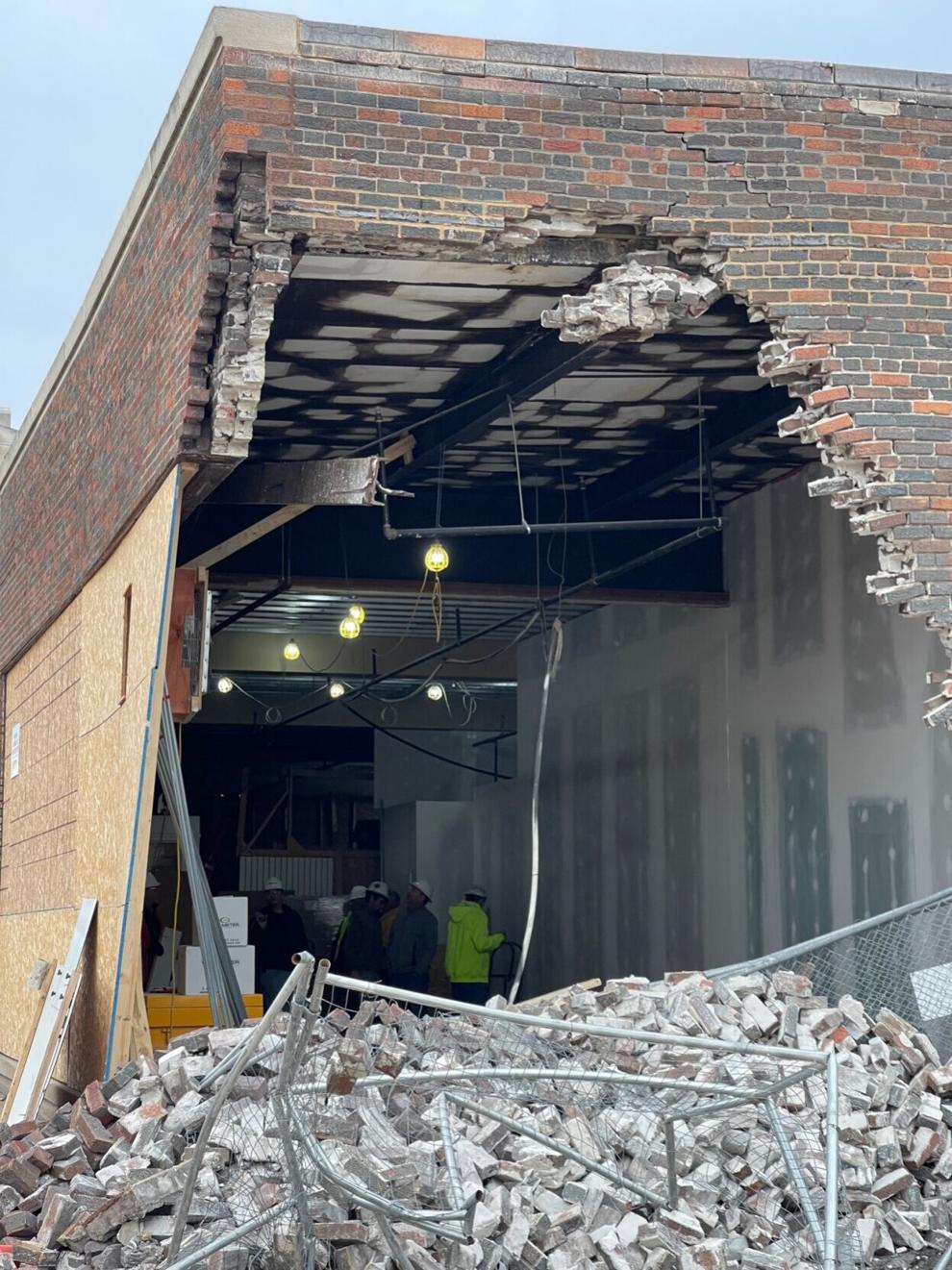 The man was transported by Medic EMS to a local hospital where he was later pronounced dead. The female passenger was pronounced dead at the scene.
The building is undergoing major renovations and the accident tore off its entire west corner on 2nd Street.
Bill Nielsen, the owner of the building, was awakened at 3 a.m. by a phone call from the Davenport Fire Department. He traveled from Des Moines to survey the damage.
"We're going to call it Bowstring Lofts, and it's planned to have 19 apartments and two retail spaces," Nielsen said. "Its historical name is International Harvester Truck Sales and Service and it was built in 1927.
"The part of the building on display there was part of the original showroom."
Nielsen said he had structural engineers scheduled to inspect the building Sunday and plans to repair the damage.
"Our hope was to be ready in January, and that's still the hope," Nielsen said.