Clyde is the greeter, welcoming visitors to The Elegant Needle, then taking them to Never Never Land, where time stands still with a needle and thread.
"Clyde is our trade dog," said Kathryn Pletsch. "He's a Newfoundland, the same dog that was in the nursery in 'Peter Pan.' He's great with kids."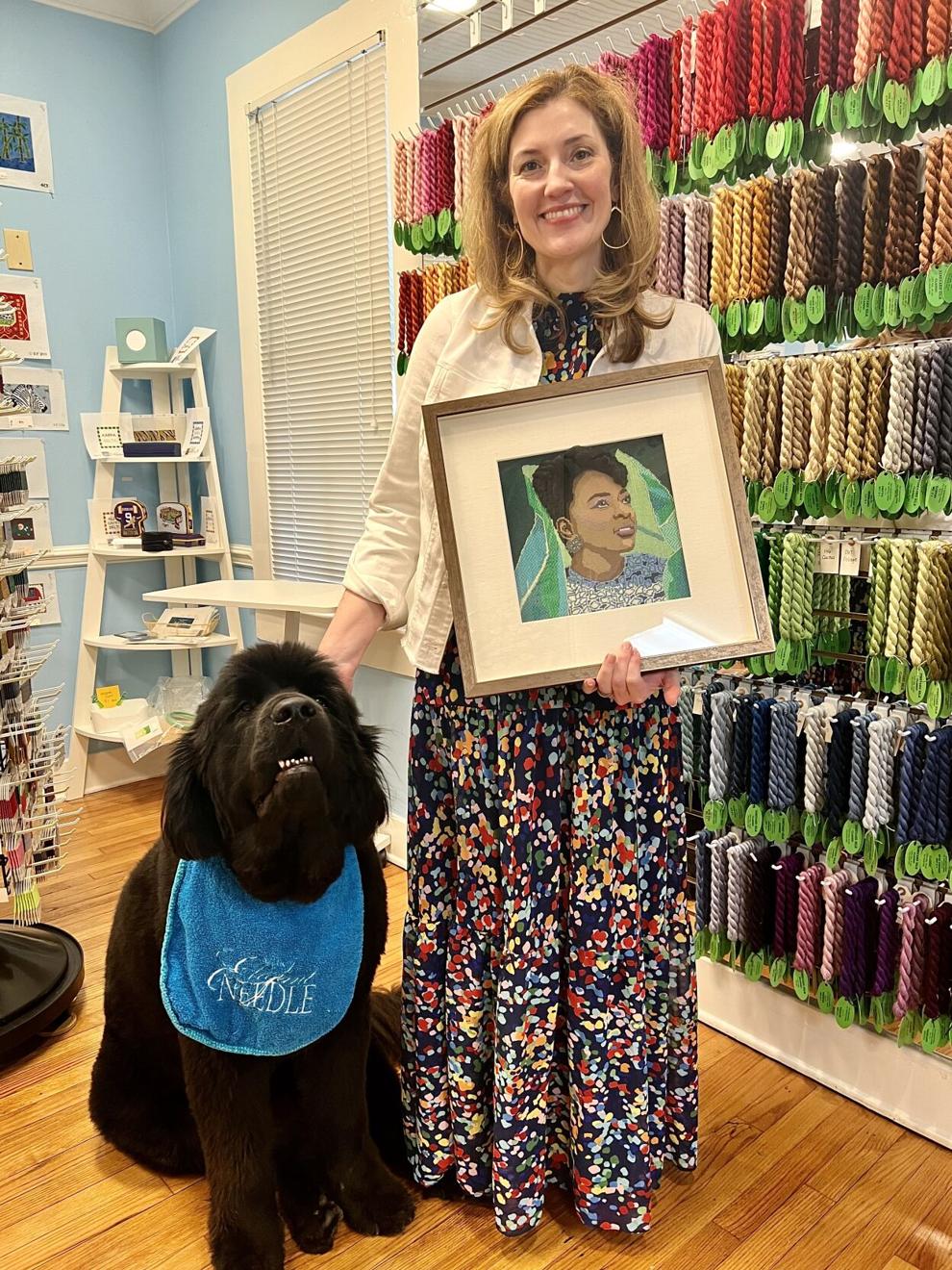 He's also great with customers coming into The Elegant Needle looking for a variety of threads, patterns, or even instruction in the needle world. It's a soothing world where time truly stands still when the creator picks up a needle.
All that matters is the stitch, but even then, the stitches don't mark time in The Elegant Needle's Never Never Land.
"You really lose track of time when you start working with a needle," Pletsch said. "And that's something you always want to carry with you. I can't even sit in front of the TV without something to work on."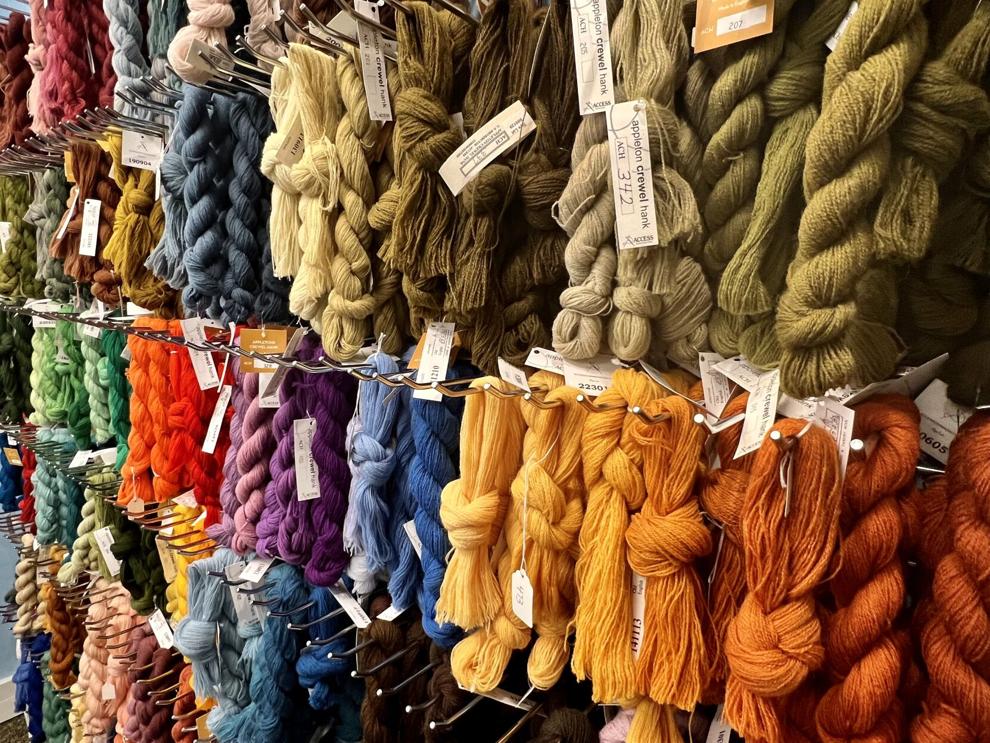 Pletsch is the second owner of the store. Original owner Marian Pyle opened the first store on Florida Boulevard in 1994. Pletsch began visiting The Elegant Needle at age 14 and eventually became one of its volunteers.
This is one of the store's trademarks – it is staffed by volunteers, whom Pletsch calls angels, all with a mission to spread the word about the joy of needlework.
Plech was a faithful angel. Although she received a Bachelor of Music degree from LSU, the store was her passion. When Pyle decided to retire, Pletch bought him.
That was eight years ago. The store's popularity grew, along with its inventory, and Pletsch moved The Elegant Needle to a bungalow at 6641 Government St. in Baton Rouge.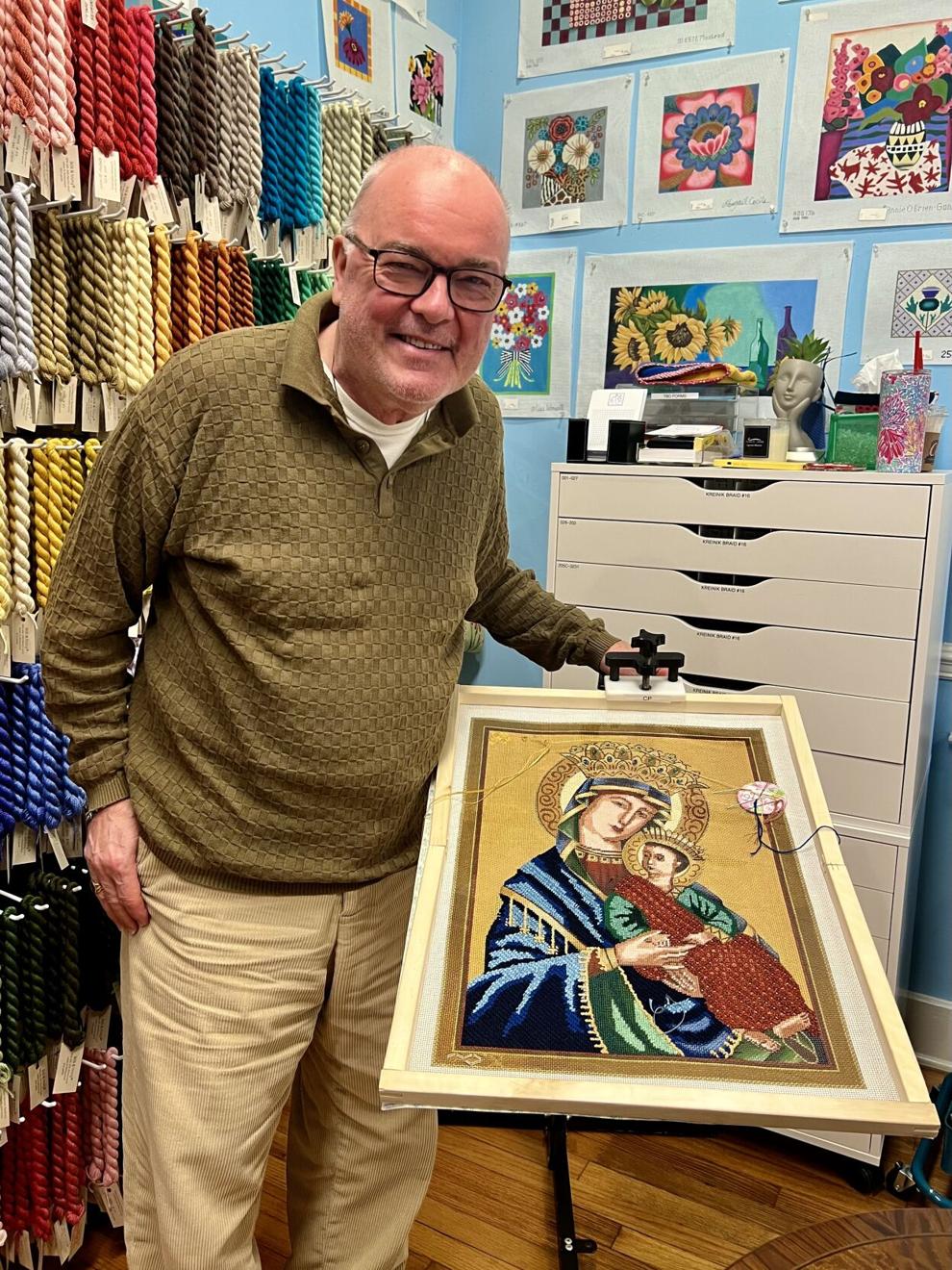 The shop sells room after room of patterns or painted canvases, a variety of threads, needles and scissors.
Here she is surrounded by her own band of angels, Joe Boniol among them. Angels do receive some form of compensation – and can trade their time for deliveries.
Boniol is the angel who greets visitors that day, warning them that 2-year-old Clyde is behind him.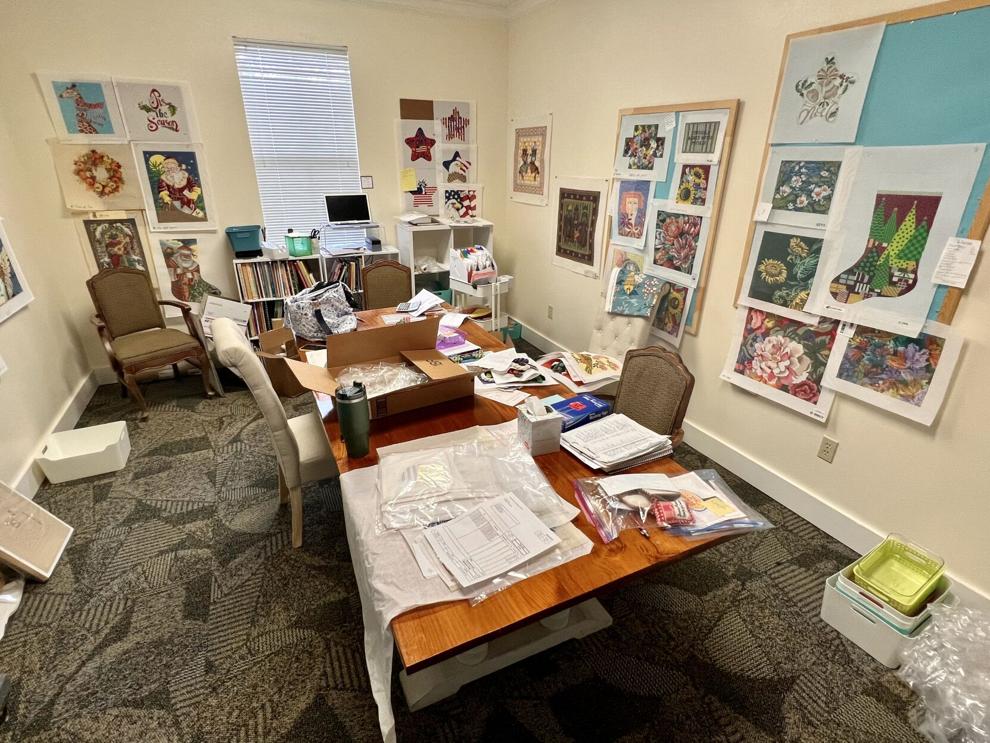 Despite Clyde's youth, it's only natural that some buyers are startled by his bearish presence. He is about the size of a baby bear and his thick, soft black fur somehow makes him look like one.
But his big smile puts everyone at ease as he leads them through the needle-studded corridors of The Elegant Needle and into the main thread gallery.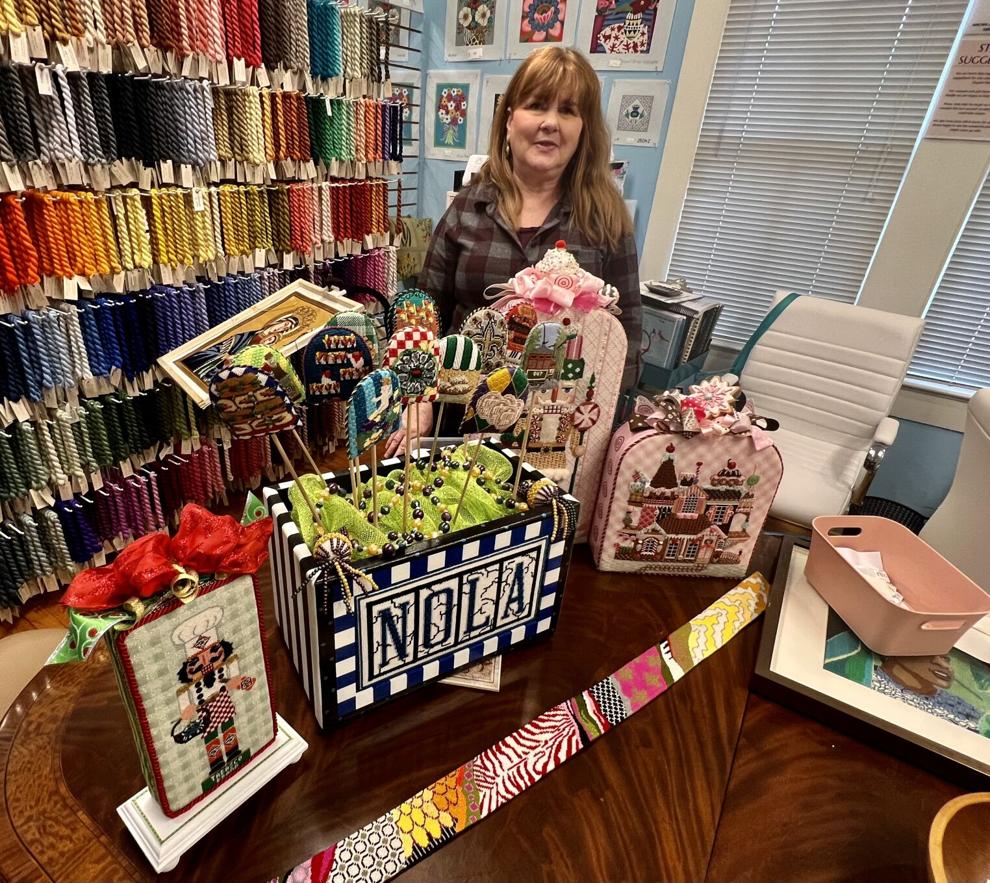 "He loves everybody," Pletch said. "He even tried to go home with Joe a few times."
Boniol can't hold back his laughter. He is the only male angel among The Elegant Needle volunteers, a position that evolved organically.
"I had a flower shop called All About Flowers on the corner of Siegen and Perkins, and after I retired I read a lot and watched movies," he said. "I love to read, but after working with flowers for years, I needed to do something creative with my hands."
So, he walked into The Elegant Needle, started some needlepoint projects, and started volunteering. He's surrounded by fellow angels Rhonda Zielinski, Leslie Nichols, Janet Pendergast and Pletch's mother, Frances Nell Pletch, on this particular morning.
All display recently completed works along with work in progress on a large table amongst the thread displays. Most of the pieces are complex and require months of work.
Most of the projects are created from the artist's designs printed on canvas. One of the store's galleries is dedicated to Louisiana patterns, including needlepoint reproductions of paintings by Natchitoches folk artist Clementine Hunter, Mardi Gras images, many Fleur de Lis designs and local high school logos.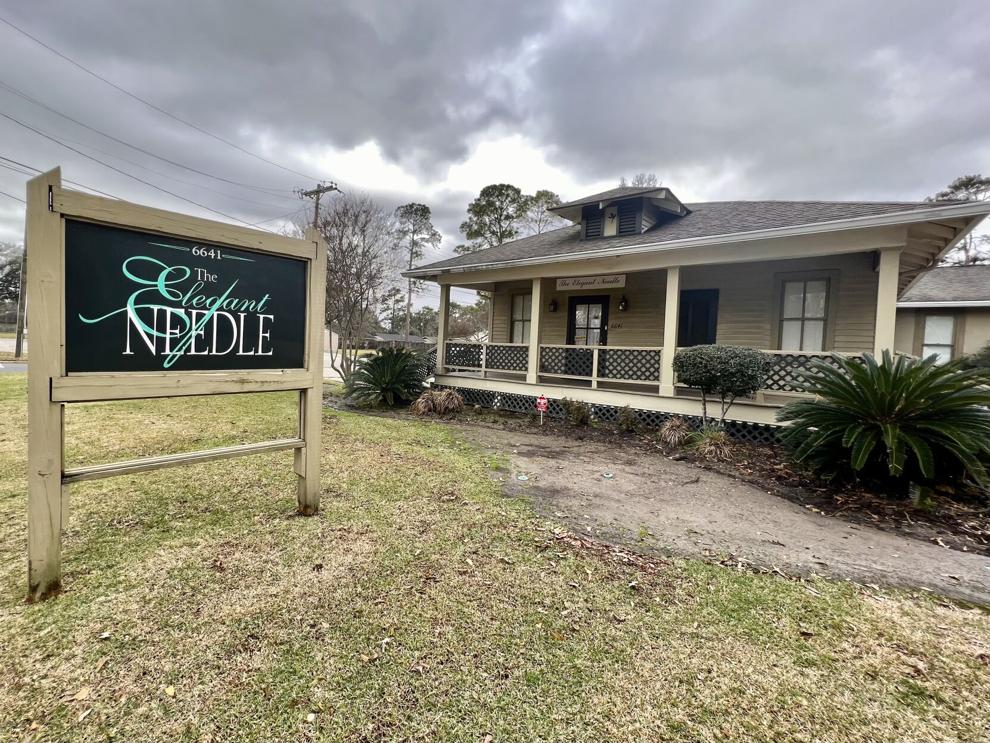 However, The Elegant Needle is more than a shop. Customers of all ages travel from all over the state to visit.
"We even have customers come from Texas, Arkansas and Mississippi," Boniol said.
It's not that there aren't shops in the suburbs. They're just looking for something different.
"There are stores in these locations, but each store has its own personality," Pletsch said. "I think it's fun as a tailor to go see what other shops have because they reflect their areas. This store reflects what we love about South Louisiana, but if you go to a store in Houston, it reflects Houston. There are five stores in Houston, and each one is very, very different."
Craft stores also offer valuable personal instruction and advice.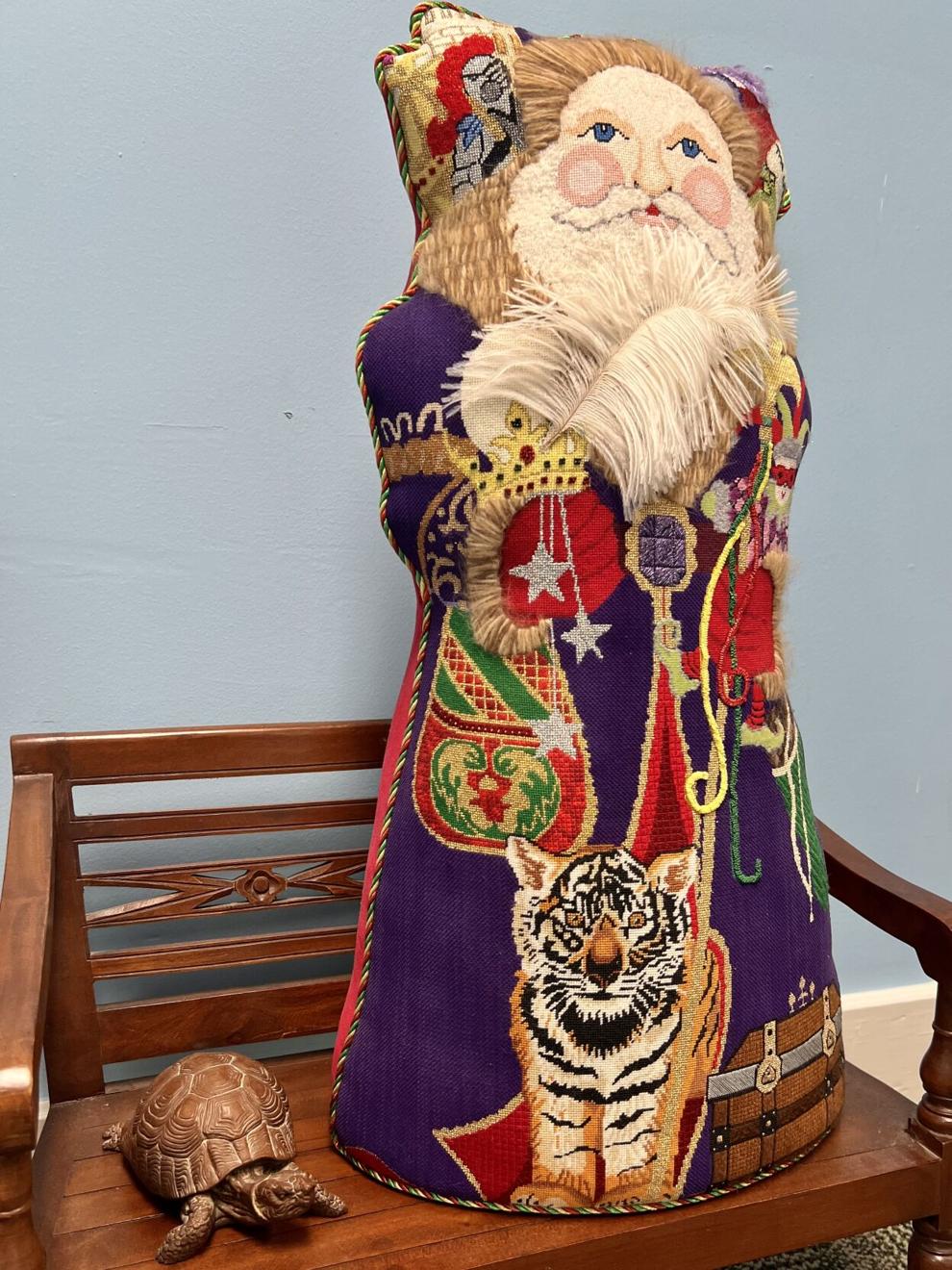 "You can watch a video, but the video can't really teach you what you need to know," Pletch said. "Here we can show you how to do a French knot. The videos are a great refresher, but we can show you what you're doing wrong when you're having trouble."
The training is usually one-on-one, just as Pletsch's grandmother taught her.
"We start new tailors with the basics here," she said. "We see tailors of all ages come into the shop. We also see a lot of men doing needlework.'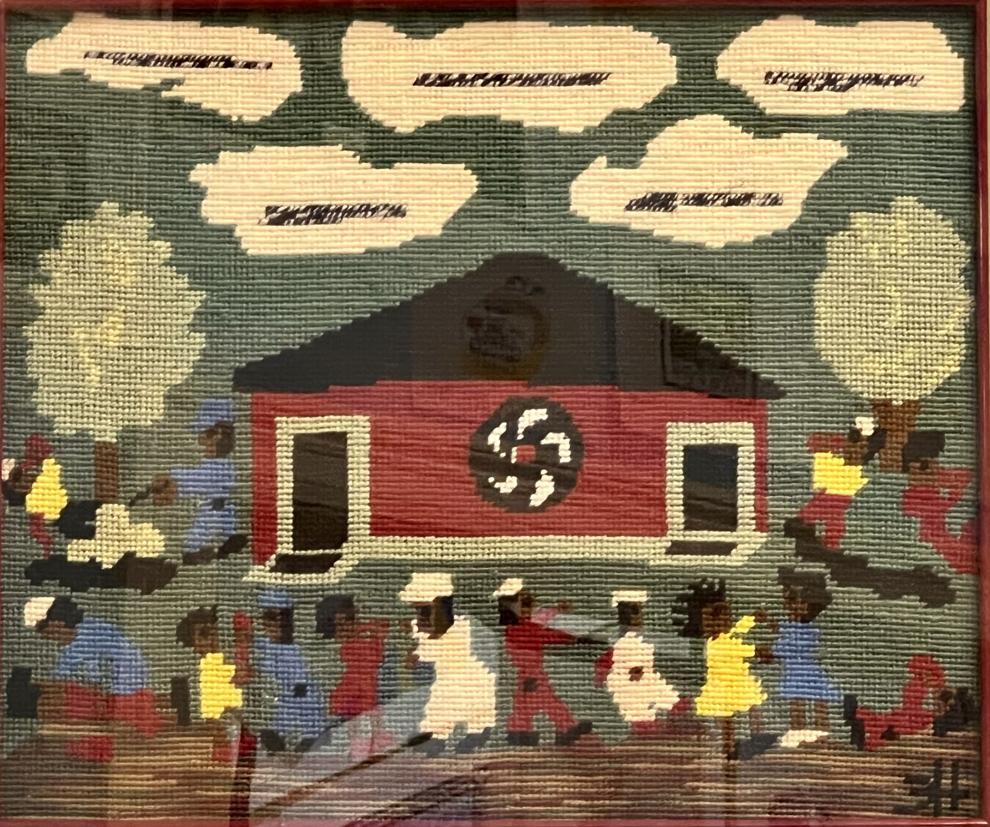 As their work progresses, the seamstresses progress in learning the needle's repertoire of over 200 stitches, but Pletsch and her angels are careful to warn them not to rush.
"It takes an hour to make a square inch," Pletch said. "This is not an instant gratification project. Now you can get satisfaction by completing certain parts of it. But that's why you usually work on something small that doesn't have a lot of color, so you can get satisfaction and you can see the stitches."
The Stitchers explain that an intricate heirloom-style Christmas stocking usually takes an average of three and a half months to complete – which is why there are so many Christmas stockings in progress on the main gallery table.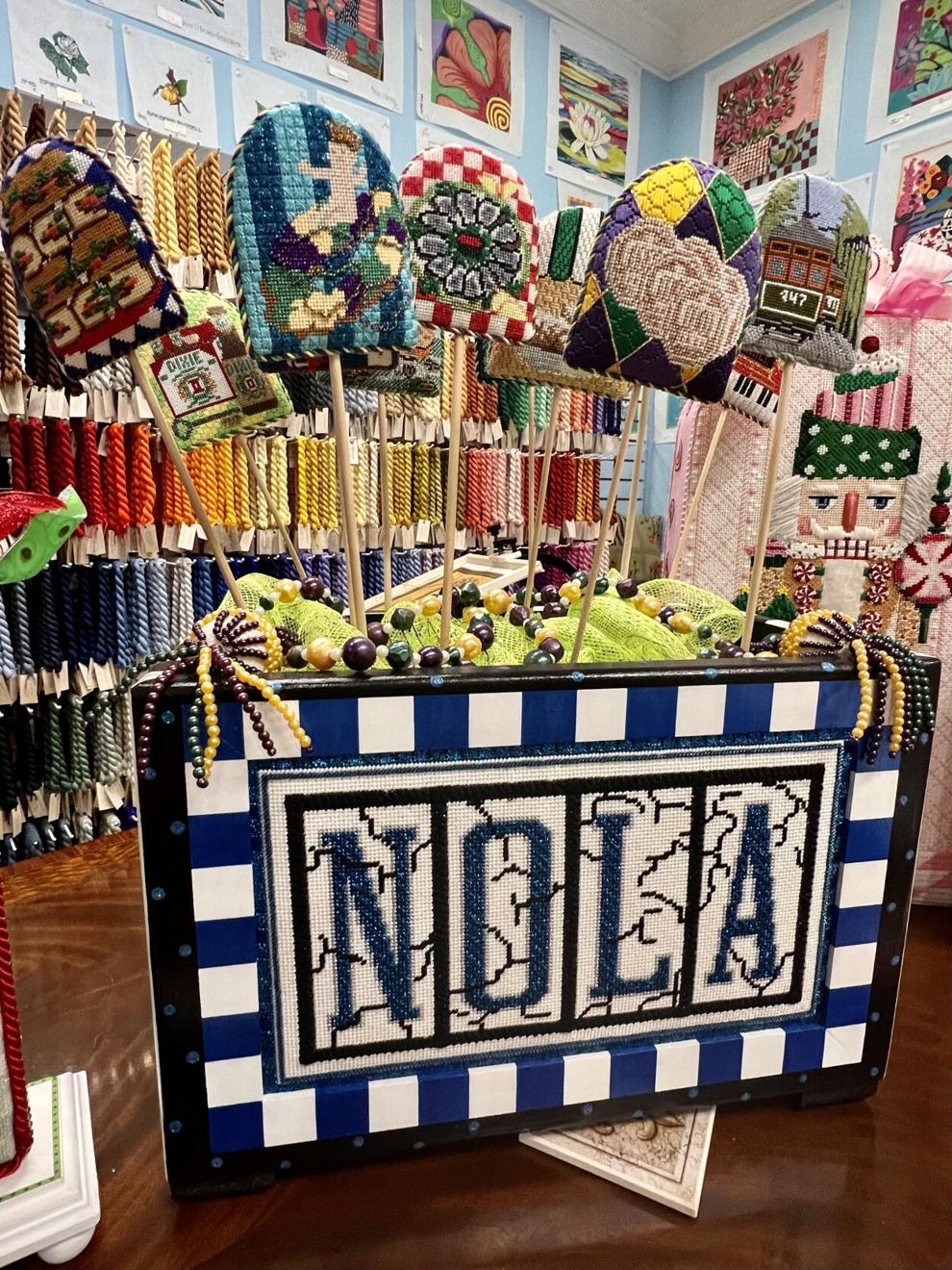 The socks share space with Pendergast's finished NOLA 'float', complete with pin Mardi Gras symbols.
All angels carry smaller projects with them on trips or in doctor's waiting rooms, even on airplanes. The TSA has not injured any of them for carrying needles or small scissors on planes.
"As long as your scissors are less than 3 inches, they're OK," said Frances Nell Pletscher. "Ours are plastic with little metal scissors on the end."
Pletsher pulls a pair of small scissors from the clear bag she uses for travel.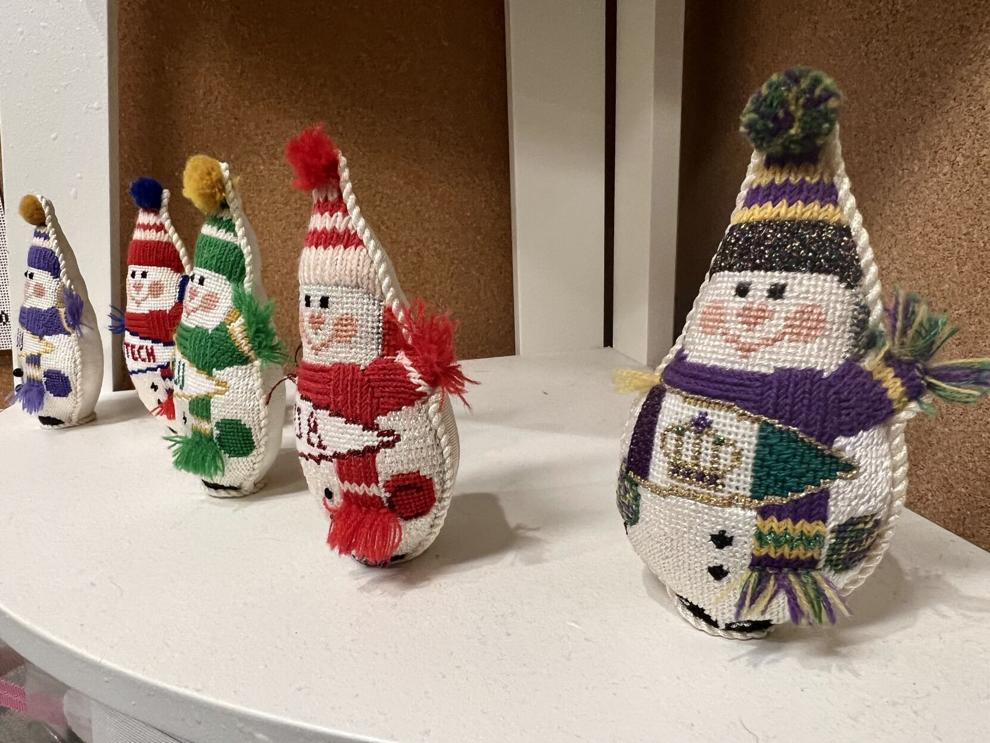 "I carry it with me everywhere and the TSA has never given me a problem," she said.
Pletsch emphasizes the importance of having a physical store, a gathering place for the sewing community—something that can't be duplicated online.
During COVID, the angels came one by one, and the store developed a system of leaving purchases on the porch for customers to pick up. They are happy to have the opportunity to be together in the store again.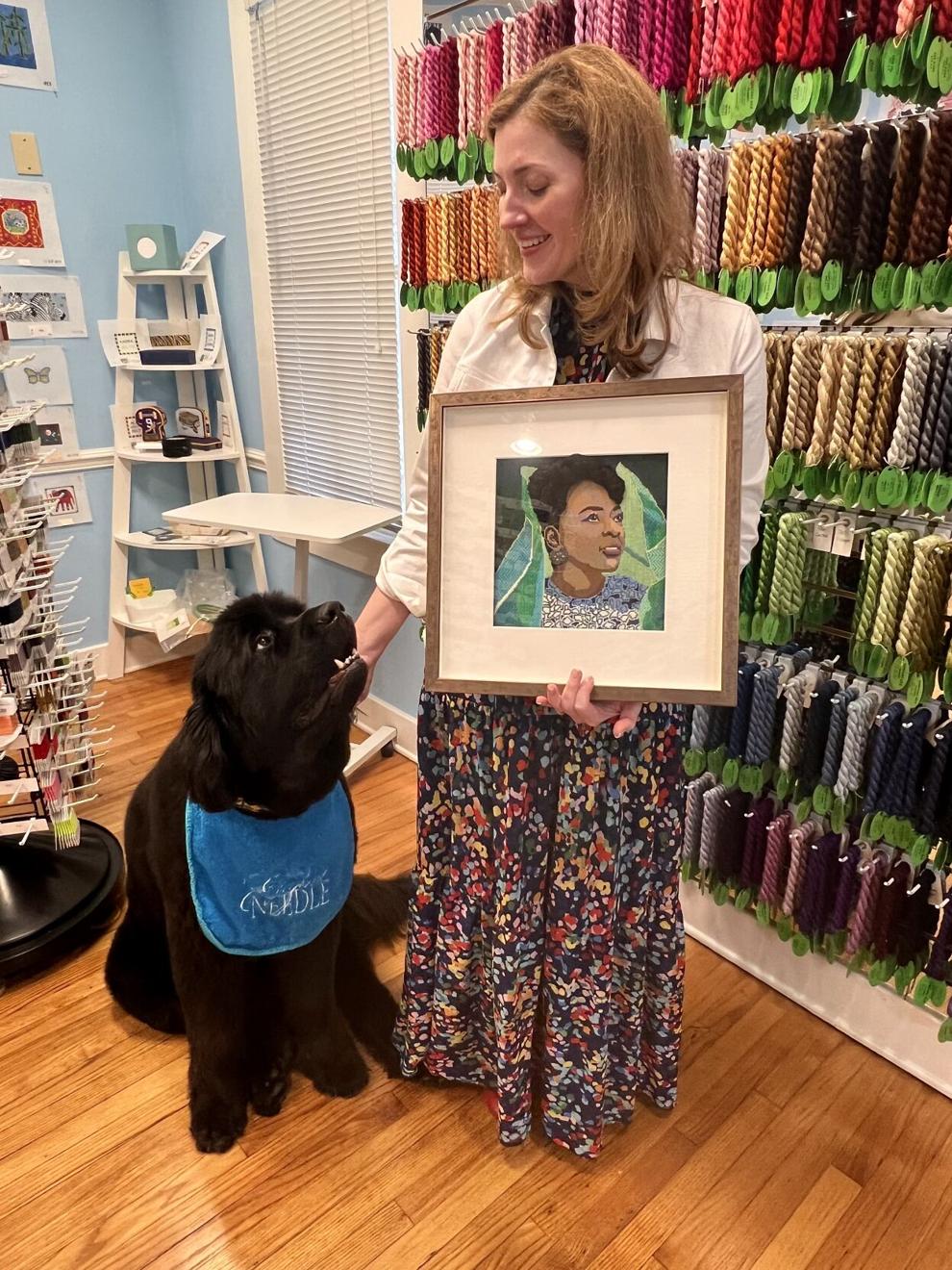 "It's about sharing ideas, finding new ways to do things you haven't thought of before," Zielinski said. "Whenever you have a shared interest, having a community of support is a good thing – even constructive criticism is helpful."
Then there's one thing that can't be found anywhere else: a greeter named Clyde.