Over 600 children participated in Infinity Martial Arts' free community Easter Egg Hunt on Sunday, April 2, even after the weather forced a change of date from the day before.
Thousands of pastel eggs were strewn across one of the playgrounds at Kiser Fire Park. Parents and other chaperones had to restrain their eager children who were ready to fight for the eggs and find out what prizes were inside.
Finally, a representative from Infinity Martial Arts, standing atop the playground equipment, counted down to a shout of "Go!" The Easter egg hunters set off, first the 6-year-olds and younger. The second age group, seven to nine years old, followed them. Children aged 10 and over were also in their own category to ensure everyone had an equal opportunity to fill their baskets.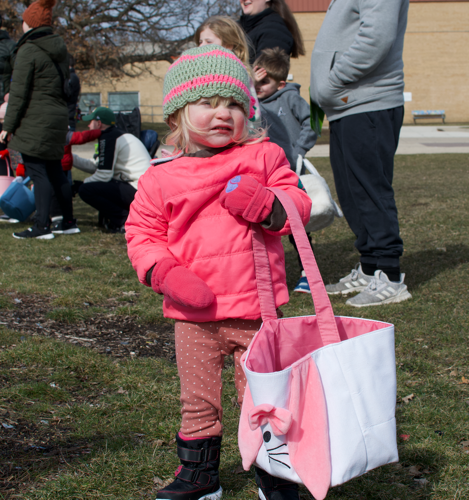 In addition to an appearance by the Easter Bunny, Kona Ice of Madison and Traveling Tom's Coffee Truck were also on hand to provide snacks and caffeine for parents. Portions of the business' sales were donated to the Oregon Parent Teacher Organization (PTO), Forest Edge Elementary PTO and Brooklyn Elementary PTO.
"The Easter Bunny couldn't stop dancing with excitement at how many kids came to hunt eggs today," Infinity Martial Arts wrote on Facebook. "We had over 600 registrants! Thanks to everyone who participated."