Comment
Written by
BNSF Railroad Corporate Communications
BNSF has the largest intermodal facilities in North America spread across our network, where we use cranes to load containers onto and from trains for onward rail or truck travel to their final destination. Some of them are long reach electric cranes.
In 2007, BNSF was the first US rail carrier to use wide-span electric cranes, which produce zero on-site emissions and significantly reduce the number of diesel hostlers (container moving trucks) needed at our intermodal facilities due to the wider range of traffic . Today we operate 26 of these cranes in our intermodal chains.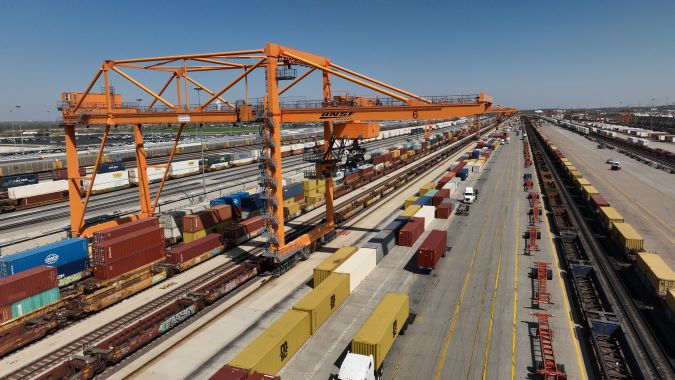 Now, thanks to the innovation of an interagency team, BNSF is the first railroad in North America to develop and test a wireless solution for six remote wide-gauge cranes at our Logistics Park Chicago (LPC) facility. The solution takes the crane operator out of the crane cab at about 45 feet and places him in the nearby office space, reducing the time to get to and from the cab.
"On average, we expect to gain three hours of productivity per faucet," explained John Gabriel, vice president, Service Design. "For six faucets in Chicago, that's 18 hours a day, or the equivalent of an extra faucet. This increase in productivity improves facility capacity by approximately 14% and ensures a seamless workflow for hostlers, which means a better experience for our customers."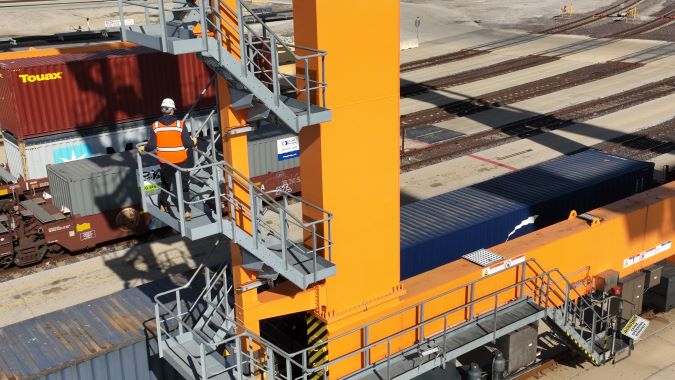 The six remote control cranes not only make us more efficient and create more capacity, but also safer for those operating these cranes. With the crane cabin located almost five stories high, with operators operating the cranes remotely from an office desk, risk is reduced – as is the time required to climb and descend four flights of stairs when changing shifts.
The transition from traditional long reach electric cranes to a remote version requires mirroring the environment in the crane operator's cab to a remote controlled desk. "We're using cameras and new technology, then connecting to these tap controls, which are not dissimilar to a game console, and then mimicking what they can do in the cubicle next to the office," explained Kari Elstad, Manager, Technology Services .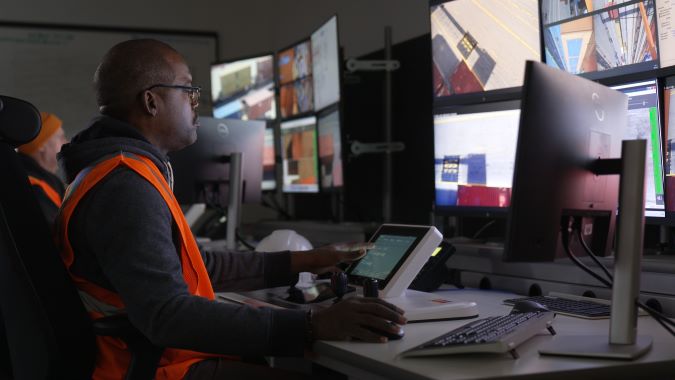 From the user's point of view, the transition is positive. "Once operators felt comfortable with the setup, the majority preferred to be at the desk and were eager to sign up for certification," Elstad added.
They also evaluate performance and safety aspects compared to the cabin environment. "When you work in a crane cab, you might go up twice and down four flights of stairs twice," said Norman Hardy, remote control crane operator at LPC. "Now when I come to work, I can get out of my truck, get in and go to work in just five minutes."
The LPC facility is one of three that can handle more than 1 million lifts per year. "We plan to continue to roll out this technology across the web. The beauty of a wireless solution is that it's scalable," noted Gabriel. In the coming months, we plan to begin rolling out the technology at our intermodal facility in Memphis, Tennessee, and then at the Kansas City Logistics Park in 2024.
Innovative crane operations are just one example of how we are adapting technology to create capacity, improve consistency and built-in safety.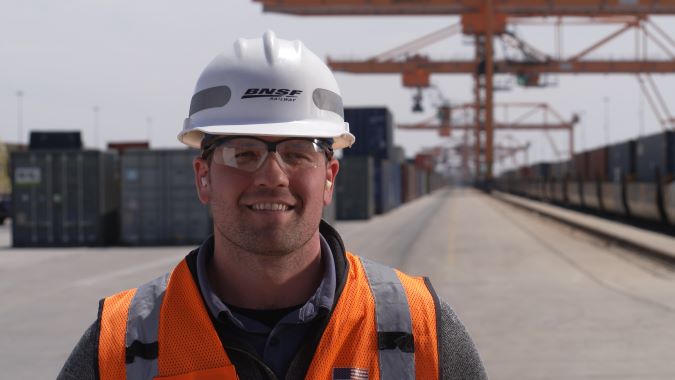 "Moving to remote operation of these cranes positions us well for future advancements and efficiencies to continually improve the customer experience and get this unit on a truck and the truck out of the facility as safely and efficiently as possible," Tim Worrell, Assistant Manager. Transport, in LPC, said.