An organizational meeting of the House Judiciary Committee has turned into a heated debate over a proposed amendment to the committee's rules that would require the recitation of an oath of allegiance at the start of committee meetings, allowing members to bring in constituents to lead it if they wish.
The amendment by Rep. Matt Goetz, R-Fla., was met with defiance and another amendment by Rep. David Cicilline, D-R.I., who said anyone who supports rebellion against the United States should be barred from leading the bet.
"I think if we pass this amendment, then we will be sincere in saying that making this pledge is an affirmation of your defense of democracy and the Constitution. It's hard to take this statement seriously, it's actually a piaffe of a person who has in any way supported the rebellion against the United States government being allowed to lead the pledge," Cicilline said, asking if Goetz would support his amendment.
Goetz countered by saying that if Cicilline's definition of an "insurrection" was someone who defied voters, "then there's going to be a lot of Democrats on the committee who won't be eligible to lead the pledge," noting that the last Republican, sworn in as president without objection to voters was President George H.W. Bush.
HOUSE DEMOCRATS FALL ON CLAIM LIVE BIRTH 'COULD SAVE A CHILD'S LIFE': 'ABSOLUTE FOOLS'
Cicilline insisted that was not how he defined insurgency and said he would let the committee chairman determine what constitutes support for an insurgency.
Rep. Darrell Issa, R-Issa, noted that insurrection is a crime and proposed expanding the Cicilline amendment to cover all convicted felons. Cicilline refused.
"I'm not talking about convicted felons, I'm talking about elected officials sworn to the Constitution of the United States who in any way participated in, supported, facilitated, encouraged the insurrection against the United States government," Cicilline said, adding that "this not too difficult a standard'.
Congressman Tom McClintock, R-Calif., later noted that because sedition was a felony, no one guilty of sedition could serve in the House. He accused Cicilinus of wanting to be "judge, jury and executioner" instead of leaving such matters to the courts.
DEMOCRATS COMPLAINE GOP WORKS AND WELFARE SUBCOMMITTEE'S NEW TITLE: 'RACIAL INSULT'
Cicilline then acknowledged that no one on the commission had been found guilty of sedition, and noted that the amendment allowed non-members to come in to lead the pledge.
Several Republicans were appalled that the issue was even being discussed.
"I'm almost speechless," said Congressman Jeff Van Drew, RN.J. The former Democrat, who switched parties in 2019, noted that members can take 60 to 90 seconds of their time to stand and affirm their allegiance to the country.
"Come on, this can't be real. I can't believe we're having this debate."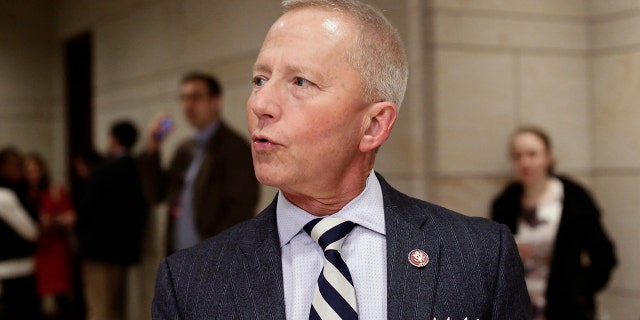 "How can we waste our time arguing about this?" he added later. "Why the hell can't we just stand up and say we love our country and our flag? And if we do this more than once a day, is it okay? I think it's good."
Rep. Deborah Ross, D-N.C., noted that there is Supreme Court precedent dealing with public schools that officials cannot force citizens to say the pledge. Rep. Jim Jordan, R-Ohio, noted that no one would be forced to say anything under the amendment.
Congressman Chip Roy, R-Texas, criticized Democrats for their opposition to basic principles, citing not only the pledge but a recent motion in the House Rules Committee to condemn socialism.
"And that's the state of your Democratic Party today," Roy said.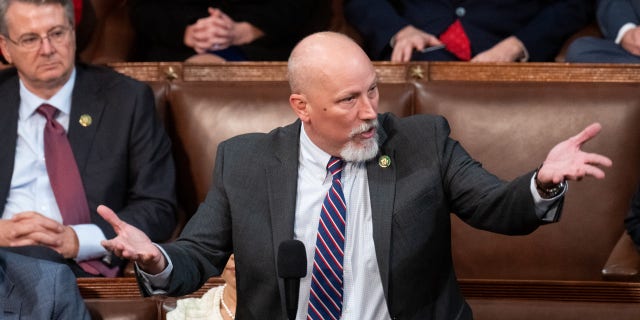 Rep. Wesley Hunt, R-Texas, a West Point graduate, noted that saying the pledge is a recognition of those who have given their lives for the country.
"The least we can do is honor the sacrifices of those who came before us and say, you know what? Democrat or Republican, we are in this together, this flag is the only thing that unites us, let's just take 30 seconds to put all our differences aside and say we can agree that this country is wonderful, this country has done extraordinary things and that brave men and women were willing to die for it, and that's what sets us apart from any other country in the entire world," Hunt said.
CLICK HERE TO GET THE FOX NEWS APP
Ranking Member Jerrold Nadler, D-N.Y., objected to the amendment, calling it unnecessary since members already say the pledge on the House floor. Rep. Mike Johnson, R-La., countered, saying many members, including Nadler, are not usually present on the floor for the pledge.
Cicilline's amendment was rejected. In the end, Gaetz's amendment calling for the pledge to be said passed without opposition by a 39-0 vote.