Rachel Vanderblumen had one word to describe her Wednesday night: "Nostalgia."
The 2015 La Follette High School graduate, who made choir and musicals a significant part of her high school experience, returned to the stage she knew well for a joint concert with the school's choirs and the Madison ARTS for ALL Wisconsin Choir, of which she is member.
"It felt so good to be back here," Vanderblomen said in the choir hall after the concert.
ARTS for ALL Wisconsin offers opportunities for youth and adults with disabilities to practice their passions, such as choir. La Follette Choir Director Courtney Lindle first heard about the organization a few years ago during professional development training, but the pandemic prevented the opportunity to collaborate.
"We do choir concerts every year and the whole premise of the event is that if you're lucky enough to get a microphone, then you should use it to amplify the good," Lindell said. "I was incredibly excited that we did it this year."
On Tuesday night, La Follette students and their ARTS for ALL peers met for the first time at a rehearsal where they got to know each other before singing.
"Everybody has a different type of ability," La Follette senior Anya Embry said. "We got to see other people and sing with them and just bring joy."
On Wednesday, after each choir group sang their own songs, they took the stage together for two songs: "Give it a Light" and "I Think I'll Be an Artist." Both Vanderbloemen and Heidi Schey, another ARTS for ALL Wisconsin choir member, cited the latter as their favorite song at the event.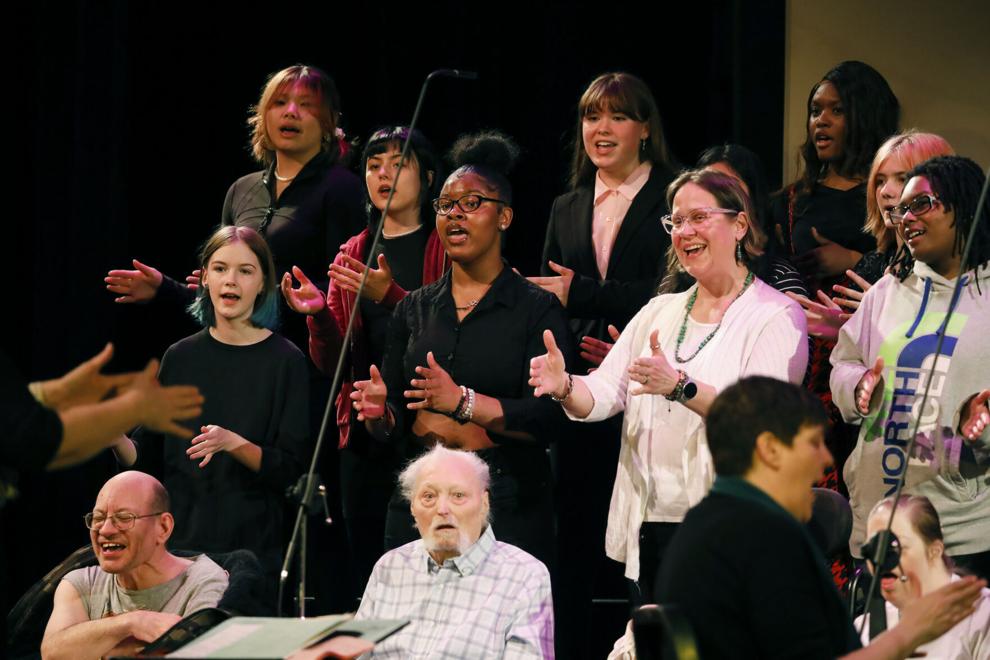 Meeting for the first time the night before the concert allowed them to have an even better experience Wednesday, Embry said, adding that it was an opportunity for her to "connect with more people and put herself out there."
"It was so much love," she said. "We need to be in the moment and share what we learn with everyone else."
Vanderblumen's mother, Anne, is the director of the Madison ARTS for ALL Choir. Before the concert, she said that groups like choir are "the perfect places for people with disabilities to find that community" they may have had in choir or other music programming during school.
Shay said he enjoyed the opportunity to work with the La Follette choir because "I was standing next to the sopranos and I could blend in with them."
Lindell said it's an important opportunity for her students to get to know differently-abled people they might not interact with often.
"It shines a light and educates our students on very important issues," Lindell said. "When (Anne) and Rachel came (to visit the choir class), they talked about how people with different ability levels still need to be treated as adults and how in the community that's something they really strive for.
"A lot of my students just haven't thought of it as something that's talked about in this community."
That message reached La Follette senior Emmanuel Furlow, who called the concert "a lot of fun."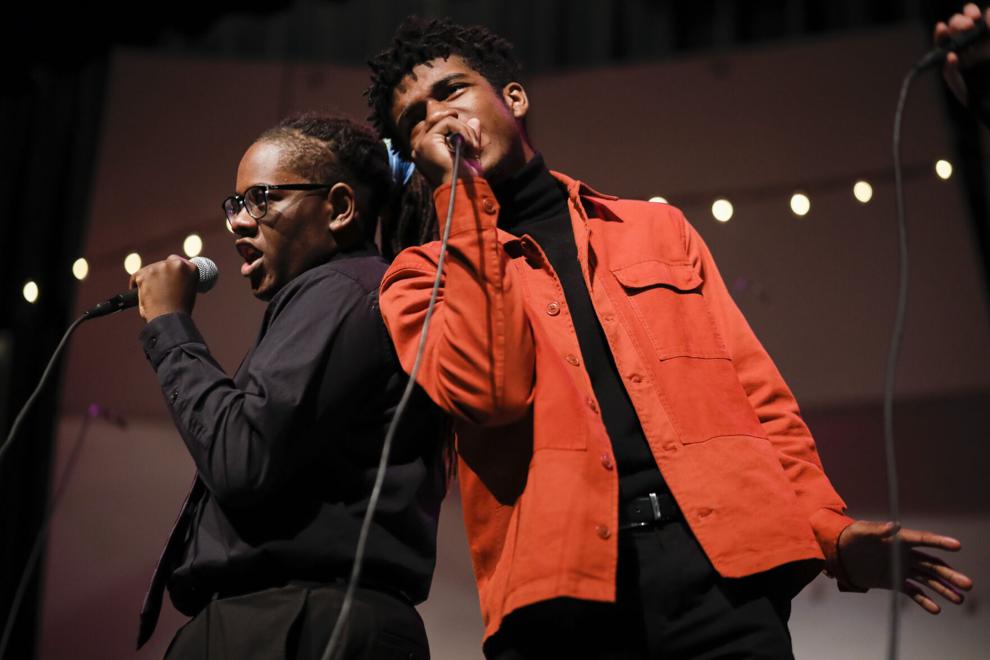 "Bringing joy and spreading love is what I've always loved to do in my life," he said. "I feel (singing) is very welcoming, I felt like I was welcoming them into my heart."
Rachel Vanderblumen taught some of the students how to use sign language for their song lyrics together, which Ann Vanderblumen said is an important part of the ARTS for ALL Wisconsin choir, allowing different members to participate however is best for them. As Furlow sat next to one of those members on stage, he started to sign, but she grabbed his arm and instead they sang together, holding hands.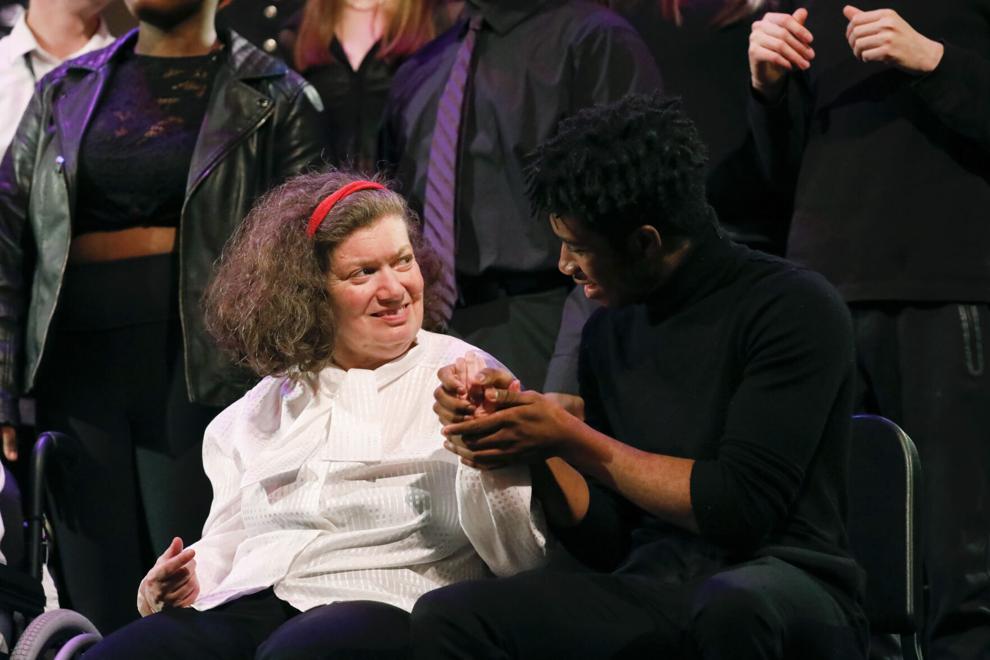 "It felt like I just knew them," he said. "Being with them, I try to have fun with them and learn their ways of what they like to do and try to have fun with it."
Another important message the partnership highlighted for Lindl students was that "when you're an adult, you can still be in choir."
"Rachel was such a good role model in the sense that Rachel had this really great experience with choir at the middle (school) level, and as an adult she also has this great experience with choir," Lindle said. "It's a universal lesson that I hope students learn."
Embry hopes the school will continue the partnership in the years to come.
"I won't be here to see it," she admitted. "So I hope to come back and see another of their concerts."
Scott Girard joined Cap Times in 2019 and covers K-12 education. Born in Madison, he graduated from La Follette High School after attending Sennett Middle School and Elvehjem Elementary School during his own K-12 career.
Support Scott's work and local journalism by becoming a member of the Cap Times.
To comment on this story, send a letter to the editor.