ANDRA LANDY For the Orange County Review

James Madison's Montpelier recently hosted a three-day immersive culinary experience focusing on the historic site's enslaved community's culinary contributions.
Led by nationally renowned food expert and woodworker Jerome Bias, the program featured three full days of 18th and 19th century cooking styles in Montpellier's South Yard, the former home of many of the enslaved people who took care of the household chores. including cooking and cleaning the property. From April 12 through this past Saturday, participants cooked their own meals each day, drank tea on the lawn, and finished with dinner for approximately 40 people.
Mary Furlong Minkoff, assistant director of archeology at Montpelier, said the program is the result of years of discussion with Bias about the intersection of culinary history and archaeological finds on the property.
Hilary Hicks, a senior research historian at Montpelier, spent countless hours sifting through documents, including visitor reports and Madison's weather log, for information that, when combined with finds such as pottery and charred plant remains, began to form a clearer picture of food prepared on site.
With that information in mind, Bias and the Montpelier team worked to modernize versions of historic recipes, drawing on resources like the cookbooks of Edna Lewis and Abby Fisher.
Participants prepared dishes such as pork jambalaya, field pea casserole and apple brandy pie on an open fire. They also roasted a chicken and a whole pig on a barbecue pit recreated to archaeological specifications by Matt Reeves, director of archeology and landscape restoration, based on the remains of an existing pit discovered in the South Yard.
Bias said he also took care to reflect regional differences in cooking through the recipes he chose.
"We often talk about it as if it's the same everywhere, but it's not," he said, giving examples of a particular type of red pea he chose for the stew and three different types of coleslaw the students learned to make .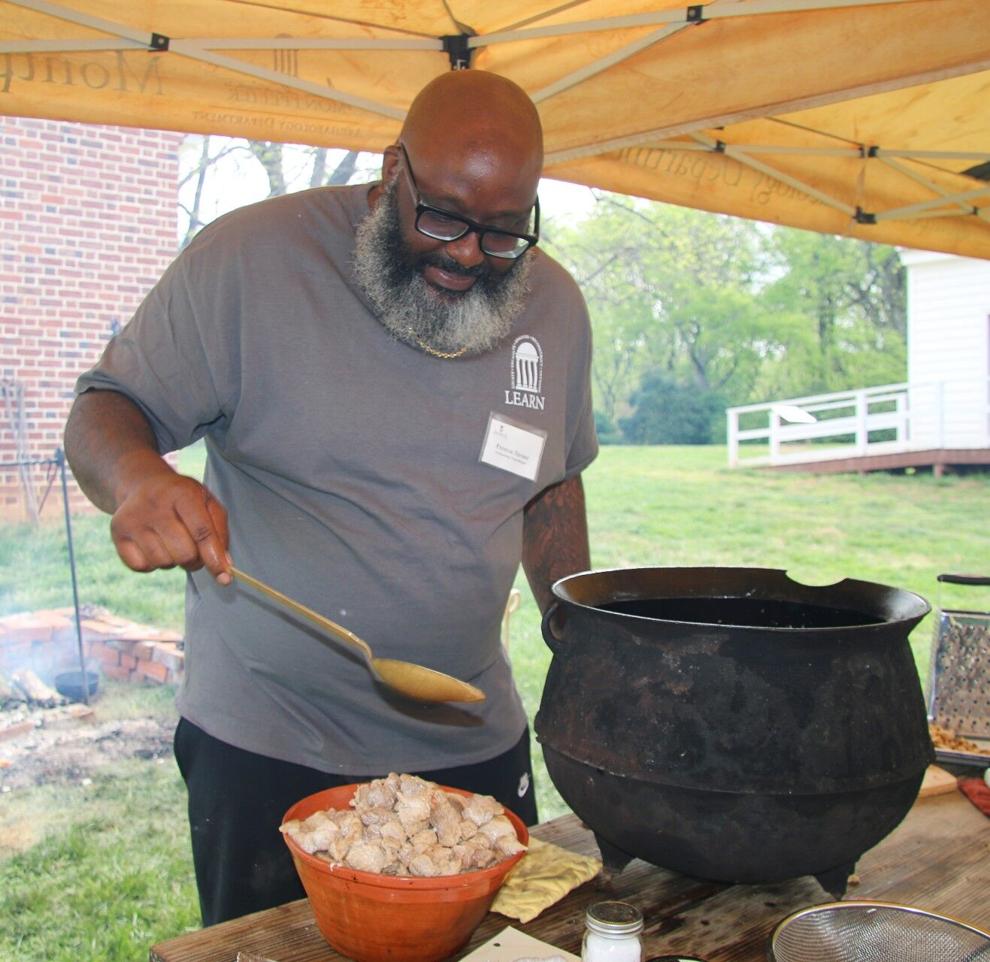 Through the experience, the students learned much more than how to cook. According to Minkoff, understanding the food of a particular group of people is a key component to understanding the history of that group as a whole. It is also one of the cultural relics that tend to be preserved even when others may be lost.
"Food is such a wonderful way to connect with the past," she said. "Often when we lose all the different parts of who we are, those things remain."
Bias said his mission to provide learning experiences about the achievements of enslaved people stems from a desire to help other black Americans connect more fully with their history. While serving on the board of the Stagville Historic Site in Durham, North Carolina, Bias found that members of the black community and tourists did not visit often. After delving into the issue, he found that many were hesitant to reveal the pain and trauma of their story. Subsequently, he began looking for ways to better connect visitors to sources of pride.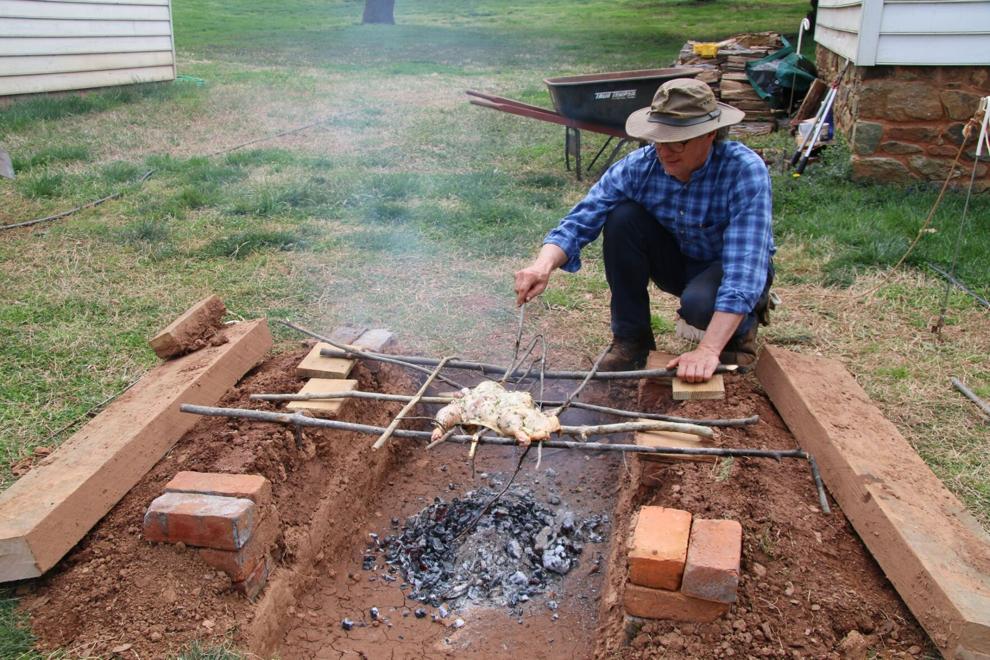 "Let's look at what we have that made American culture — food, family, textiles, music," Bias said of his approach.
Bias said learning about these accomplishments also helps people see how enslaved communities persevered despite the horrific circumstances they faced.
"All this is done to revive the experience of an enslaved population doing everything possible to create a little freedom in an inhumane situation," he said.
For those in attendance, the announcement was well received.
"It was amazing, breathtaking and humbling, trying to put myself in the shoes of my ancestors," said Preston Turner, who creates content for YouTube and documents the experience for his Travels of Preston channel.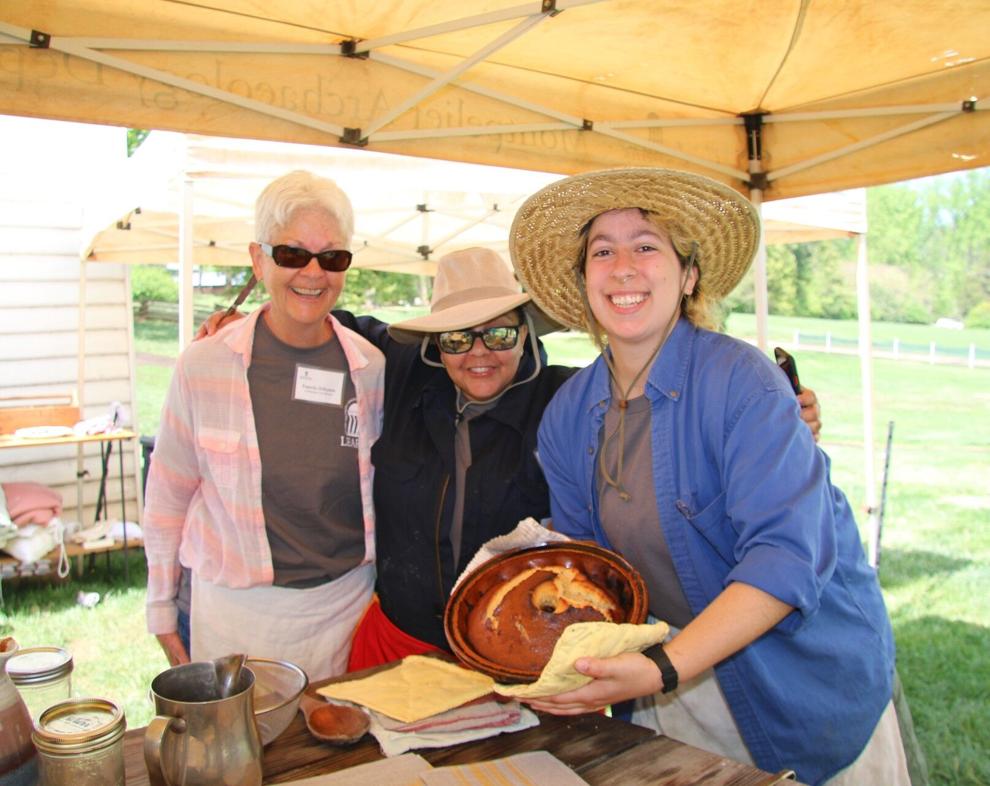 He said the real-world experience of cooking using traditional methods helped him better appreciate both the intensive labor and coordination that was required to provide food each day for Montpellier residents, both free and enslaved. .
"You need a team; it should definitely be a community," he said. "They would do this three or four times a day, maybe on just a few hours of sleep."
Mark Dorfman, who traveled from California to take the course, agreed.
"Jerome brought it to a point," he said. "It's for the people who lived here – the families – to understand what life was like. I read a lot but this became very clear. It's a very physical lifestyle. I was exhausted."
Historic carpenter Lisley Duncan and historian Tammy Gibson, founder of Sankofa TravelHer, which documents black history across the country, both said they plan to take the skills they're learning back to their respective communities, helping others reconnect with their own past.
Duncan said Bias' goal of providing black Americans with a source of pride in the accomplishments of their ancestors particularly resonated with her. She said that although the legacy of slavery is something that has always weighed on her, she felt "less burdened" in some ways after participating in the program.
"I've thought these thoughts before, so this is a way to find joy and pride," she shared.