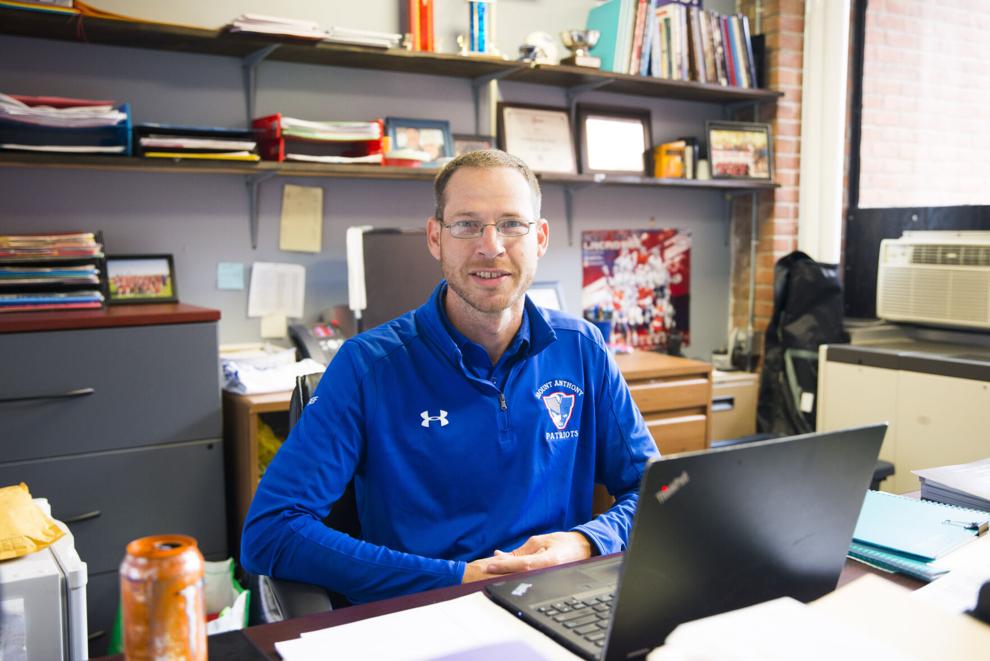 BENNINGTON — For the second time in as many years, Mount Anthony is once again looking for a new face to lead its athletic department. During Wednesday's MAU school board meeting, it was revealed that Mount Anthony's current director of athletics and activities at the middle and high school, Paul Reiff, who assumed the role in the summer of 2022, has resigned.
Rafe cited health issues as the reason for his withdrawal.
"It's a 24/7 job and unfortunately my health complications have reached a point where I can no longer put it aside," he said. "The job requires too many hours for my health right now, so I just have to leave."
Reiff, who will remain as acting director of athletics and activities until Dec. 1, did not elaborate on his condition but said he was informed by his doctors before the start of the new school year that "it would be prudent for him to step aside." The MAU graduate initially ignored medical advice.
"I didn't want to stop working because I love it so much," he said. "So I tried this fall, but I realized that if I tried to continue, I wouldn't be able to do everything that the students and my coaches needed, and that wasn't right."
The athletic director said there is a long list of projects that need to be completed, including upgrades to facilities throughout, auditorium seating that needs to be replaced and bleachers in Kates Gymnasium, among other projects.
"I don't even want to go into (Spinelli) Field and the track," Reiff said. "There really is too much to do that I just can't physically do."
The Southwestern Vermont Supervisory Union is now tasked with finding a replacement for Reiff before his tenure as athletic director ends a little more than a month after this writing.
An interview request sent to SVSU Superintendent James Culkin was met with the following statement from the supervisory union.
"The MAU AD Screening Committee is conducting interviews for the interim AD and expects to make a recommendation to the school board next week."
There are positions still to be filled for the winter sports season, namely girls basketball coach. Reiff declined to comment on whether he would be involved in the hiring process, but said he would be happy to train whoever is chosen to replace him.
"I don't want them to face the same situation that I faced when I came in," he said. "That puts the department behind by several months at least for the whole of last year. I don't want the new guy to go through that, so I'm going to stay as long as I can to help him with the transition."
Rafe officially began his role in July 2022. There was roughly a month gap between his hiring and the departure of his predecessor, Ashley Hoyt. Hoyt tendered his resignation on May 11, 2022 and stayed on until the end of the school year.
Reiff expressed his gratitude to those in the MAU community, calling it "really, really hard" to step down.
"I am extremely grateful to (Vermont Principals Association Assistant Executive Director) Lauren Thomas, (MAU High School Principal) Tim Payne, Jim Culkin and especially my coaches and student-athletes," Reiff said. "We had an extremely successful last year and a half. I don't think people realize how successful our kids and coaches have been at our school over that period of time."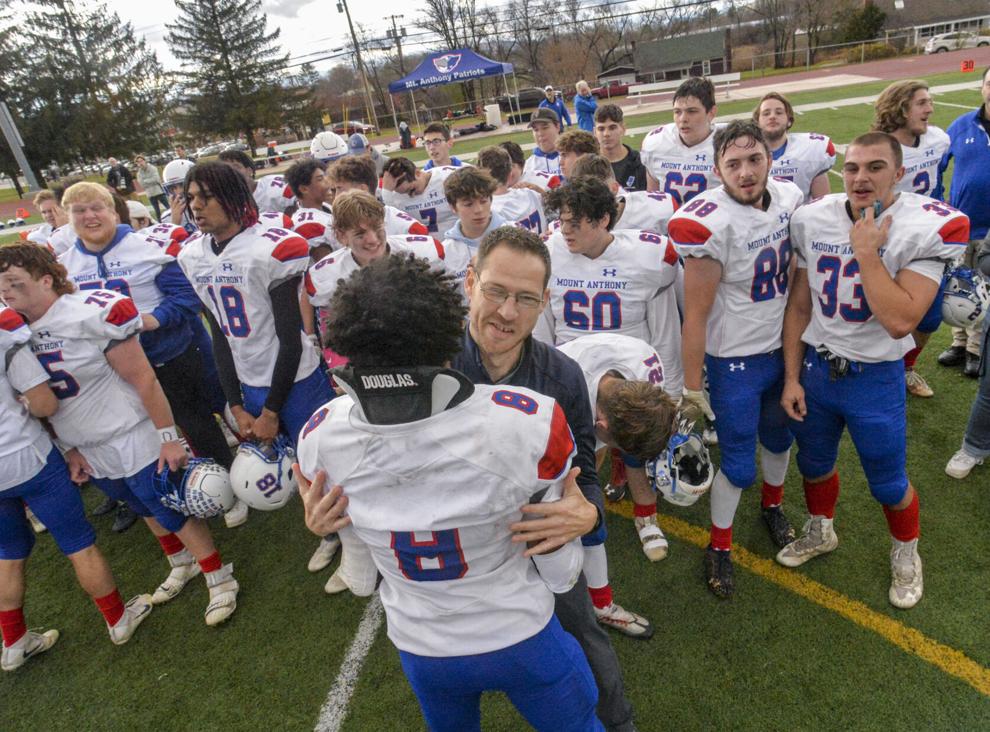 MAU won three state championships: football, Nordic skiing and wrestling in the 2022-2023 school year. It was the first title for the football program since 1994. A pair of MAU athletes represented the Patriots by placing in the top 10 at national events, with Ella Palisano high jumping to an eighth-place finish at the indoor nationals in Boston in March and Luke Rizio earning three top 10 finishes at the Junior Nordic Nationals alone days later in Alaska.
All of these accomplishments bring Rafe "so much joy," but it's something else he considers the highlight of his tenure.
"The way we're being looked at across the state now, I think that's what I'm most impressed with," he said. "The compliments our coaches and student-athletes have received, not only for their talent, but for their hard work and sportsmanship … it's great to hear."
Reif co-coached the MAU boys lacrosse team with Frank Gaudette before taking over as AD. He remained a fixture at last spring's lacrosse games despite not officially being on the coaching staff. He doesn't expect that to last.
"I will most likely move out of the area again, probably out west," Reif said. "I can't say for sure because I have to take care of my health first before I go ahead with anything career-wise, but my plans are to go again."
The MAU School Board is hosting a special meeting Wednesday at 5 p.m., where a recommendation for the interim athletic director is expected to be made.