Spring always feels like the shortest season.
Not just because of the heat – there seems to be no real difference between early April and mid-June here – but because there's so much going on. Fans (and reporters) barely have a chance to settle in before things hit the two-month mark, like many sports. How did NCAA softball teams manage to play 35 games already? I'll never know.
What I do know is that it's time for a mid-season check in on how our NCAA athletes are doing. I'm glad this recurring column resonated with so many of you — I appreciate the emails — and I'm glad to be your hub for that kind of information. As is always the case, it was difficult to include strong seasons here. I guess Sarasota area athletes are just "built different" as the kids say these days.
All statistics below are as of April 4.
Angela Szabo, UC Berkeley women's rowing
Szabo, a junior rowing with the Sarasota Crew, began the 2023 season in the No. 8 spot in Cal's varsity 8+ boat after several seasons in the second varsity 8+ boat. Szabo and Cal — which is ranked No. 7 in the nation as a team — began their season with a sixth-place finish in the varsity 8+ (6:43.51) at the competitive San Diego Crew Classic on April 2.
Jaasiel Torres, University of North Florida Men's Track and Field
Torres, a former two-time state high jump champion at Sarasota High, is a senior with the Ospreys. He still has power: Torres finished third in the high jump (6 feet, 8 inches) at the 2023 Pepsi Florida Relays, held March 31-April 1 at the University of Florida in Gainesville. The jump didn't quite match his outdoor personal best of 6 feet, 9.75 inches, but he could get there by the end of the season: track and field had one of the last NCAA championships (June 7-10 in Austin, Texas). , Torres has roughly two months to be at his best.
Devin Flaherty, Florida State University softball
Flaherty, a model of consistency, just keeps producing. The preseason All-Atlantic Coast Conference junior is hitting .310 with six doubles, one triple and 12 RBIs through 35 games. There's probably something of a power spike coming, too: Flaherty is averaging 4.7 home runs per season, but has zero so far in 2023. That's bad news for any team he faces in the second half of the season.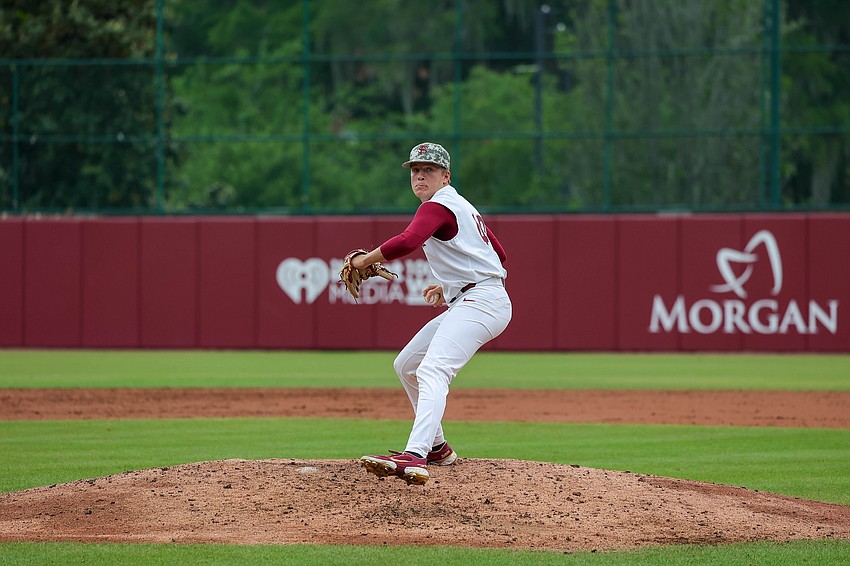 Connor Whittaker and David Barrett, Florida State University baseball
I'm grouping these former Sarasota High pitchers together because they had similar seasons. Barrett, a junior, has 13 appearances for the Noles, while Whittaker, a sophomore, has 10 (one start). Whittaker holds the innings lead 34.2 to 13.2, while Barrett's ERA of 4.61 is just under Whittaker's 4.67. Those numbers are actually on the better end of the Seminoles' staff; Florida State holds a 5.55 team ERA, one reason for their 12-15 record. If I had to guess, I'd say the former Mariners are too talented to hold up those many numbers for long; look for a turnaround to begin before the season ends on May 20.
MJ McMahon, University of Utah men's lacrosse
Former Cardinals star Mooney has started all nine of Utah's games in 2023. McMahon, a junior, has five goals and 13 total points, tied for sixth on the Utes. An even bigger breakout could be on the way: After posting a .408 fielding percentage in 2022, McMahon hit just .238 in 2023 — an uncharacteristically low percentage. The law of averages suggests this should change in short order and with it will come more goals. However, the Utes are doing well with McMahon playing as he is: They shut out No. 10 Jacksonville 18-15 on March 31.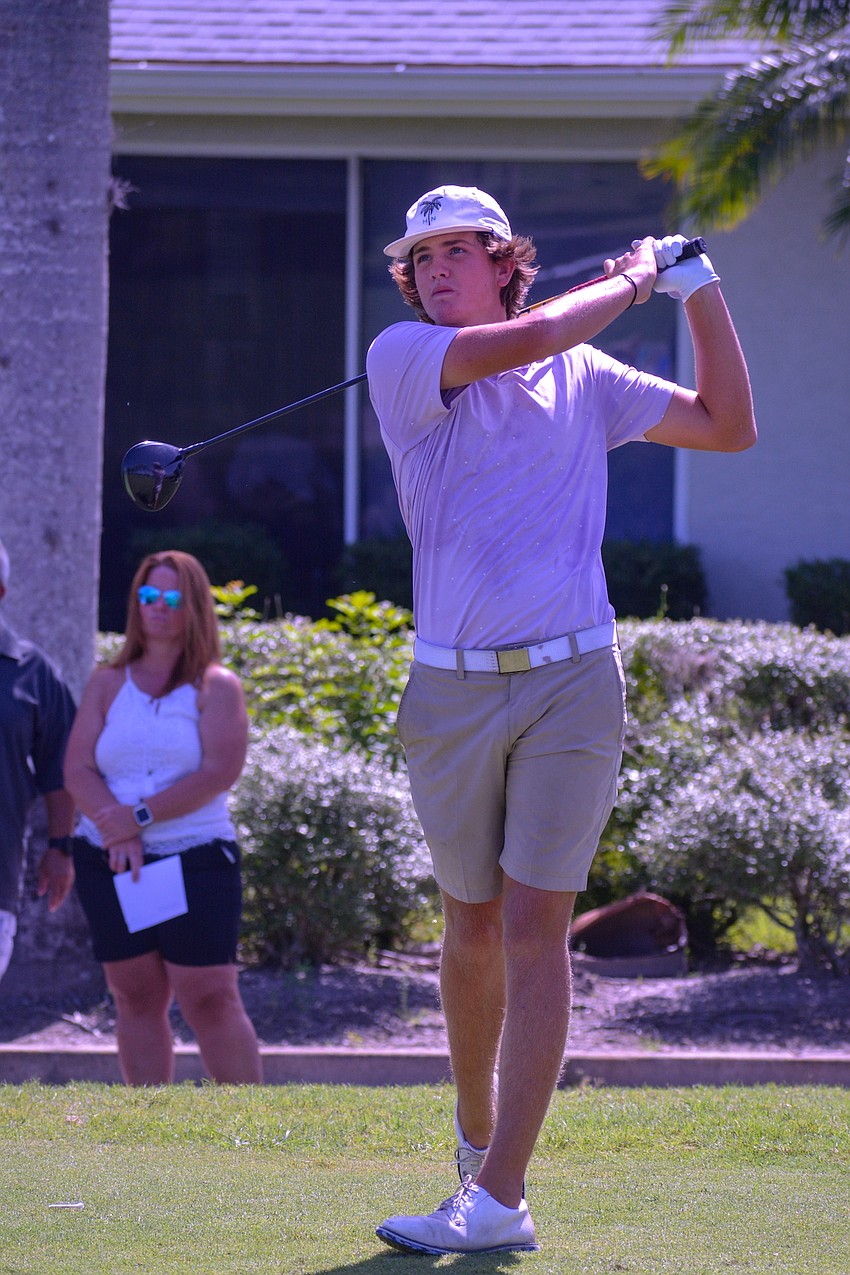 Wyatt Plattner, University of Cincinnati Men's Golf
Plattner, a freshman from Cardinal Mooney High, picked up where he left off in the Bearcats' fall season. Plattner holds a round average of 72.65 through eight events. His best event was the Dorado Beach Collegiate, held February 26-28 at the TPC Dorado Beach Resort and Club Sugarcane Course in Dorado, Puerto Rico. Plattner shot a 209 in the event and tied for 16th overall. The Bearcats won the event.
Shelly DiPuma, University of Central Florida softball
DiPuma, a freshman, has seen action in 10 games for the Knights despite her inexperience. It has been used mostly as a clip and it does well in that regard. In seven appearances, DiPuma walked three times and had his first career hit on an RBI single on March 22 against Arizona State. The hit came in the first hit of UCF pitcher Grace Jewell's career, so DiPuma is now part of UCF history. Using her this much shows a lot of confidence, so big things are probably in store for the former Riverview High Ram.
Ben McCabe, University of Central Florida baseball
Like Flaherty, McCabe, a senior for the Knights, has been remarkably consistent during his time at the NCAA level. But it looks like he saved the best for last. McCabe, a catcher, is hitting .394 in 28 games, with 11 home runs, eight doubles and 23 RBI (good for a 1.263 OPS). He also holds a .986 slugging percentage with 26 defensive assists – now just one shy of 100 for his career. If he keeps it up, I wouldn't be surprised to see him in the MLB draft in July.