Here's a quick guide to some upcoming events happening around Missoula in the coming week.
"35mm: A Musical Exhibition"
(Friday-Saturday, November 17-18)
The Zootown Cabaret, an auditioned UM musical theater group, is putting on a new unconventional show with Missoula connections.
In 35mm: A Musical Exhibition, still photographs (seen on a projection screen) are the inspiration for the music. New York composer and lyricist Ryan Scott Oliver, a rising star in the theater world, writes songs in a variety of genres based on photographs by her husband, Matthew Murphy, a theater and dance photographer who grew up in Missoula.
details: 19:00 doors, 19:30 show. $17 general, $10 students. Contains mature themes and language.
Bass loops take the lead
During the low points of 2020, Cole Grant, a bassist who plays with the local jazz-jam-improv band Transcendental Express, spent a lot of time jamming not with his friends but with a looping pedal.
This time turned into an album of short loops that he released as a beat tape.
He expanded on that effort with a new project under the name C Dylla G. (The name is a tribute to the late producer James Yancey, who went by the name J Dilla.)
Quarantine long over, he's pulled in three albums' worth of new beat collaborations, each around a minute and 20 per record. You can hear works by saxophonist Lana Vritsel, multi-instrumentalist Sean Burress, singer-songwriter Gabriel Tusberg and former Pea Green Boat host Annie Gard.
To bring the show's release cycles to life, Grant booked Suite Two, a community performance space, and booked three artists to interpret an album each: DJ Slacks, S_nya and Doctor Fly, plus visuals from Rainbow Gorilla.
details: 8 p.m., $10 suggested donation. Suite Two is located at 1001 S. Fourth St. W.
Funksgiving at Wilma's
Bozeman's Funksgiving tradition, now in its ninth year, is expanding to Missoula.
The 1970s costume party, where bands and audiences can dress up, has sold out the past three years in its hometown.
Music is provided by Sweet Groovalicious Funk Machine with some special guests: LA crooner Adryon de Leon, Bozeman country singer Paige Rasmussen and local vocalist Kelley Sinclair. Montana power disco duo Desperate Electric will open.
A portion of the proceeds will go to the nonprofit Montana Land Reliance, which works with "private landowners to permanently protect farmland, fish and wildlife habitat and open space," according to its website.
details: Tickets are $20 in advance, $23 day of, logjampresents.com. Doors at 7pm, show at 8.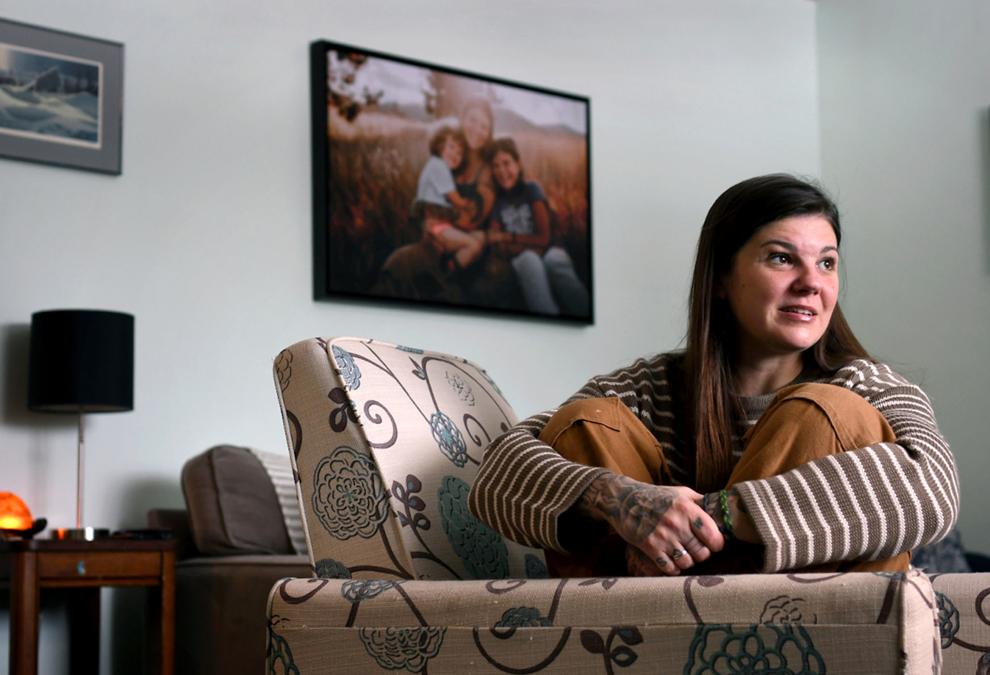 Stephanie Land reads at MPL
The Missoula author of the best-selling memoir The Maid , which was turned into a Netflix series, has written a follow-up book, Class: A Memoir of Motherhood, Hunger and Higher Education.
Released earlier this month, the book chronicles Land's experience raising a young daughter alone while majoring in English and creative writing at the University of Montana.
At this hometown celebration, she will discuss the book with local author and vlogger Hank Green.
details: Free, 7pm MPL Cooper Room on the fourth floor.
Original reproduction addressed to MMIP
A new play by a local Indigenous writer that deals with the epidemic of missing and murdered Indigenous people will get a staged reading this weekend.
"I Can't Drink Salt Water" is an original work by Missoula playwright Kendra Milnechuk Potter (Lummi). She wrote and starred in an original full-length play, The Buffalo Play, which premiered in Missoula and New York. She was also the subject of a documentary film, Daughter of a Lost Bird, about her adoption by a white family in Missoula and her search for her elderly mother.
According to the Rep, the play follows two stories: "a mother's relentless search to find her missing daughter with the journey of a young woman newly arrived at Bethel House, an evangelical shelter for victims of sex trafficking."
This reading is directed by Pirrone Yousefzadeh and the cast includes local actors from the US and Canada, including Elva Guerra from the FX series "Reservation Dogs."
This is a staged reading, meaning there are no sets or costumes, and the representative has committed to a full production in the future.
details: 4:00 p.m. Montana Theater, PAR/TV building. Tickets are $5-$50 at montanarep.com. Recommended for adults.
Rocky Mountain String Orchestra Concert
The last concert of the SOR for the calendar year "Musical stars and serenades" includes two soloists and a youth guest orchestra.
Soloists are the group's music director Maria Larionov, violinist and former concertmaster of the Seattle Symphony Orchestra, and Adam Collins, cellist and UM professor. They will pay attention to Vivaldi's Concerto for Violin, Cello and Strings.
The orchestra's Rising Stars group, which includes UM students and area high school students, will join them for Dvořák's Serenade for Strings.
details: 4 p.m., UM Music Building Concert Hall.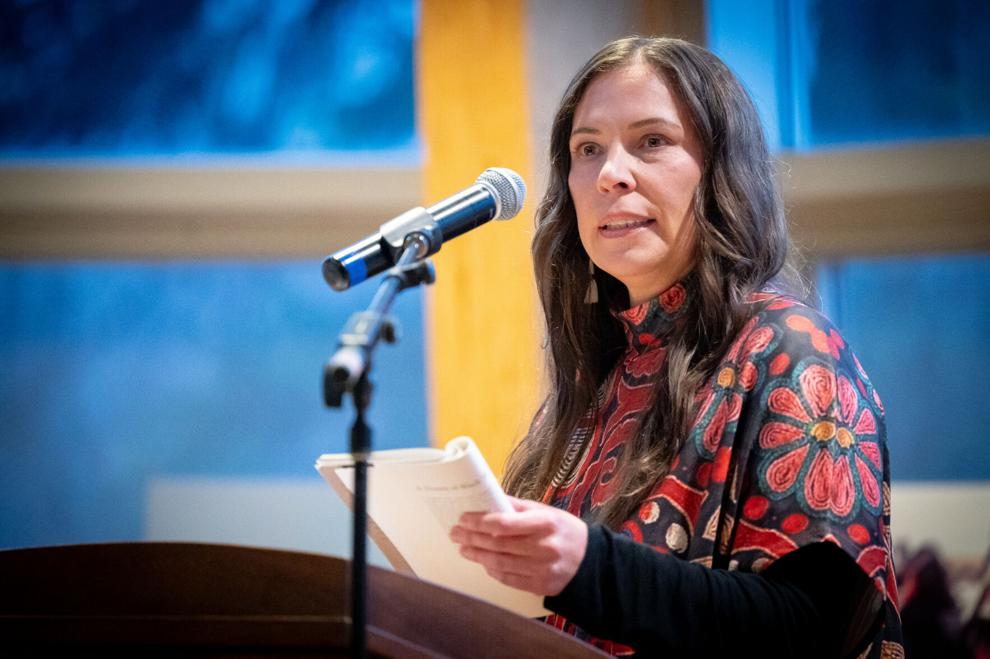 Glacier symphony with native poetry
(Saturday-Sunday, November 18-19)
For "Vision Spirit Land," the symphony has some special collaborations from a local poet and artist.
The centerpiece of the concert is the world premiere of "The Hunting Moon," a symphonic piece by band conductor John Zoltek. Includes nearly 15 poems by Heather Cahoon, a UM professor and member of the Confederated Salish and Kootenai Tribes. The narration will be accompanied by guest soloist Suzanne Teng on the flute. The pre-concert and intermission will feature works by Monica Gilles-BringsYellow, a Missoula-based Salish visual artist, and the concert will feature two ceremonial songs by Kevin Kickinguman, a Blackfeet artist, Browning High School teacher and Montana Teacher of the Year 2023. In addition to Zoltek's original composition, the concert features Ralph Vaughan Williams' Visions and pieces by Samuel Barber and Dvorak, along with visuals.
details: Saturday at 7:30pm and Sunday at 3pm in McClaren Hall in the Wachholsz College Center at Flathead Valley Community College in Kalispell.
Quick shots
Free Cycles Local Show: The Benevolents (7pm) and The Two Tracks (8.30-10pm). The Benevolents are a local folk-rock-jam band; while Two Tracks are a band from Sheridan, Wyoming, America who recently released a new album, It's a Complicated Life, which was rated as "sheer excellence" by American Songwriter magazine. Admission is $5 at the door, no one will be turned away for lack of funds. All ages. Friday, November 17.
Badlander Locals: Catch a three-pack of old-school musicians with The Skurfs, Modular Haze and Bacon and Egg. 7 p.m., $10, on Friday, November 17.
Napoleon Dynamite Reunion: The cast of the cult film celebrates its 20th anniversary with a screening and discussion on stage: John Heder as the title character, Efren Ramirez as Pedro and John Grice as Uncle Rico. Friday, November 17, 8pm Denison Theatre, griztix.com.
Noise Bands at the VFW: Attendees of the late raucous/heavy/whatever event Total Fest may recall Gaythiest of Portland. They'll be playing with local doom metal outfit Swamp Ritual and local noise improv band whose name includes the word "Panic" fronted by Tricia Opstad and Dusty Shriver. Friday, Nov. 17, $10, all ages, doors at 8 p.m., show at 7:30 p.m.