The Los Angeles County District Attorney's Office began a program this week to shuttle officers between their cars and their jobs in downtown Los Angeles amid a series of incidents in which some were in public, officials said Thursday.
On Monday, the DA's office launched the Employee Secure Transportation and Escort Program (E-STEP) in an effort to provide free secure transportation for officers assigned to the Civic Center area.
"Security incidents involving aggressive confrontations initiated by members of the public have occurred to our officers assigned to the Civic Center area while walking between their vehicles or transportation area and the office," said a news release announcing the program.
The program will be administered by the Office of the Prosecutor's Office of Investigation and will be in effect until permanent transportation services are provided.
CRIME INCREASE IN LOS ANGELES: WILL 'PROGRESSIVE' PROSECUTION CAUSE CRIME INCREASE IN OTHER US CITIES?
The shuttle will use centralized pick-up and drop-off points at the Hall of Justice in the Civic Center to connect passengers to Union Station and Chinatown parking. Employees signing up for the service will be transported in a seven-passenger minivan.
Sworn staff of the Bureau of Investigation will work two shifts for each day of the work week: 6:20 am to 8:20 am and 4:00 pm to 6:00 pm. The shuttle will stop at each location every 20 minutes.
The announcement about the transportation service comes as District Attorney George Gascon faces mounting criticism that he has failed to prosecute crimes.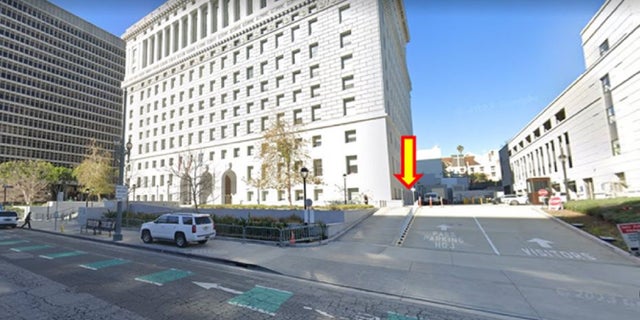 "It is unprecedented in the 173-year history of the Los Angeles County District Attorney's Office that officers must be escorted to and from their cars to protect them from random violent attacks," John McKinney, a prosecutor in the DA's office who ran to bring down from his Gascon post in 2024, Fox News Digital said in a statement.
"While I applaud George Gascon for taking measures to ensure the safety of DA personnel, I blame his policies that contributed to the need for such extraordinary measures," he added. "My thoughts also go out to the millions of Los Angeles residents who must travel around Los Angeles County without the same protections."
The move comes after Los Angeles residents fled public transportation as drug use and violence skyrocketed. Serious crimes, such as aggravated assault, murder and rape, on Los Angeles trains and buses rose 24 percent last year compared to 2021, while other less serious crimes rose 14 percent, Los Angeles reported Daily News.
"We don't even see businessmen anymore. We don't see anyone going to Universal. These are just people who have no other choice [than] to ride the system, homeless people and drug users," an unidentified subway operator said told the Los Angeles Times.
Transit officials have responded to the spike in crime by pledging $122 million to a program over the past year to deploy 300 transit ambassadors. The ambassadors are unarmed and report crimes while helping some passengers.
CLICK HERE TO GET THE FOX NEWS APP
Fox News' Emma Colton contributed to this report.