Share the article
Last update
Everyone can enjoy a little live music every now and then, and there's no better time to let loose than when you're on vacation. And while Los Cabos is a destination primarily known for its stunning beaches, luxurious all-inclusive resorts, and exciting water activities, there are also quite a few great places to see live music. Some have live music every night, while others only on certain days of the week.
Here are the seven best places in Los Cabos to get your live music fix: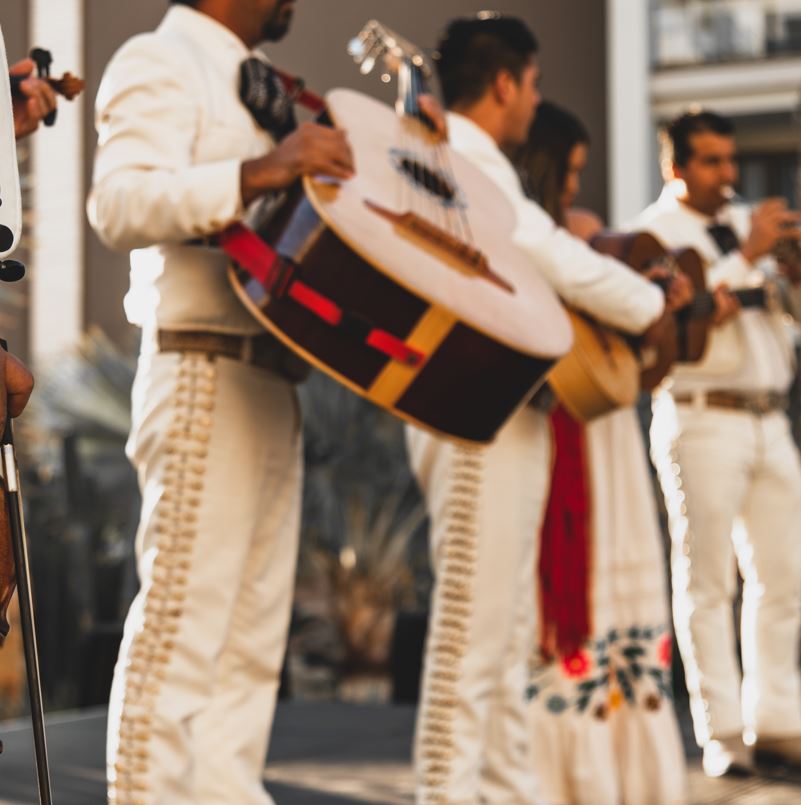 The office
The office is located on the most famous beach in Cabo San Lucas, El Medano, with seating directly on the beach. In addition to live music daily, the bar/restaurant also has an extensive seafood menu and offers other items such as steaks and burgers. The office is open daily from 7am to 10pm, serving breakfast, lunch and dinner.
Maria Corona
Maria Corona is located in downtown Cabo San Lucas and offers authentic Mexican cuisine along with live entertainment such as a trio playing Mexican ballads or Mexican folkloric ballet. The restaurant, which has been open since 2009, is known for its tableside guacamole. Maria Corona is open daily from 1:00 PM – 10:00 PM and is conveniently located near the Cabo San Lucas Marina.
Top 5 Travel Insurance Plans for 2023 starting at $10 per week
Cabo Wabo
Cabo Wabo, the concept envisioned by famous American rock star Sammy Hagar, is known for its live music venue and party atmosphere, and it's actually not uncommon to see famous musicians show up to perform. It is located just outside the marina area of ​​Cabo San Lucas and is a hot spot among tourists visiting Los Cabos. Although the food is not authentic Mexican, the restaurant has an extensive menu and is open late, from 9am to 1am daily.
Pancho Restaurant
Not only is the food at Pancho's fantastic, but the restaurant is a destination in itself, with a friendly, upbeat atmosphere that makes you feel like you could sit for hours. In addition to live music in the evenings, Pancho's also offers three different types of tequila tastings – basic, deluxe and premium. The restaurant and tequila bar is open daily from 15:30 – 22:30 and is located near the marina in Cabo San Lucas.
The Jungle Bar
Jungle Bar, also located in the Cabo San Lucas Marina area, is a small dive bar that is extremely popular with tourists and locals alike. It's known for its live music featuring local rock and roll bands, usually in the evenings, as well as great drink specials. Jungle Bar is open late, but the exact opening hours are not listed anywhere.
Bar Angle
While Bar Esquina is mostly known for its delicious food, serving breakfast, lunch and dinner, they also offer live music every day. The restaurant has both indoor and outdoor dining, and the atmosphere makes diners feel like they have something to celebrate, even when they're just there for dinner. Esquina Bar is located outside the Cabo San Lucas Marina and is open daily from 8am to 11pm.
Baja Brewing Company
Baja Brewing has two locations, one just steps away from Medano Beach, Cabo San Lucas' most famous beach, and the other in San Jose del Cabo, which is one of the two locations where the beer is actually brewed. In addition to great beer and a Mexican-inspired menu, both Baja Brewing locations regularly feature live music. The Cabo San Lucas location is open from 8am to midnight daily and the San Jose del Cabo location is open from 12pm until late daily.