The first thing you'll notice when you walk into Central Iowa's newest entertainment venue is a colorful floor-to-ceiling mural created by two local artists.
The next thing you'll notice at Vibrant Music Hall are the shelves behind six of the venue's seven bars, which are designed to resemble the layout of Iowa farm fields. Many of the beers and spirits that will be served in Waukee are made in Iowa.
The domestic theme continues with Vibrant's management staff, all of whom have ties to Iowa.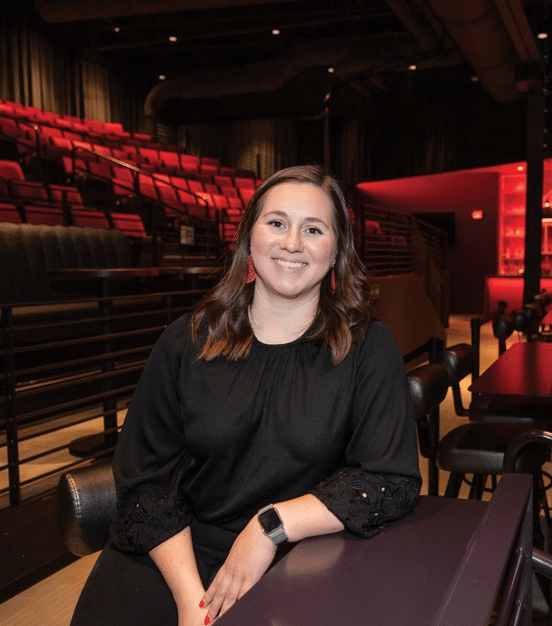 "Even though Live Nation is new to Iowa and new to this community, all of our management staff is hired locally, which is a really great feature," said Halley Biancalana, Vibrant's general manager. "There are many of us who have a passion to ensure that [venue] plays a nice role in what we already have here in the Des Moines music community."
Vibrant Music Hall, designed by Des Moines-based OPN Architects Inc., will hold its grand opening event Sunday. The entertainment venue, located at 2938 Grand Prairie Parkway in Waukee, is operated by Live Nation Entertainment Inc. It is the only venue in Iowa operated by Live Nation, which has about 150 other venues across the country.
The music hall is the centerpiece of the KeeTown Loop, a 40-acre, $100 million development being built at the northwest corner of Grand Prairie Parkway and Ashworth Road. KeeTown Loop, spearheaded by Quad Cities developer Harry Coyne, is expected to include shops and restaurants. A four-story, 126-room Aloft hotel is under construction at 2848 Grand Prairie Parkway, just north of the site. A McDonald's fast food restaurant is under construction at Grand Prairie Parkway and Southeast Esker Ridge Drive.
Construction on the venue began in May 2022 after a $25 million building permit was issued.
In the fall of 2021, Coin announced that Live Nation Entertainment had signed a 20-year lease to occupy and operate Vibrant Music Hall. Live Nation Entertainment, which includes Ticketmaster, Live Nation Concerts and Live Nation Sponsorships, is expected to stage 100 or more events annually at the venue. Six events are planned for November, including Sunday's concert by Needtobreathe, a rock band from South Carolina. In May, the rock band Chicago is expected to appear.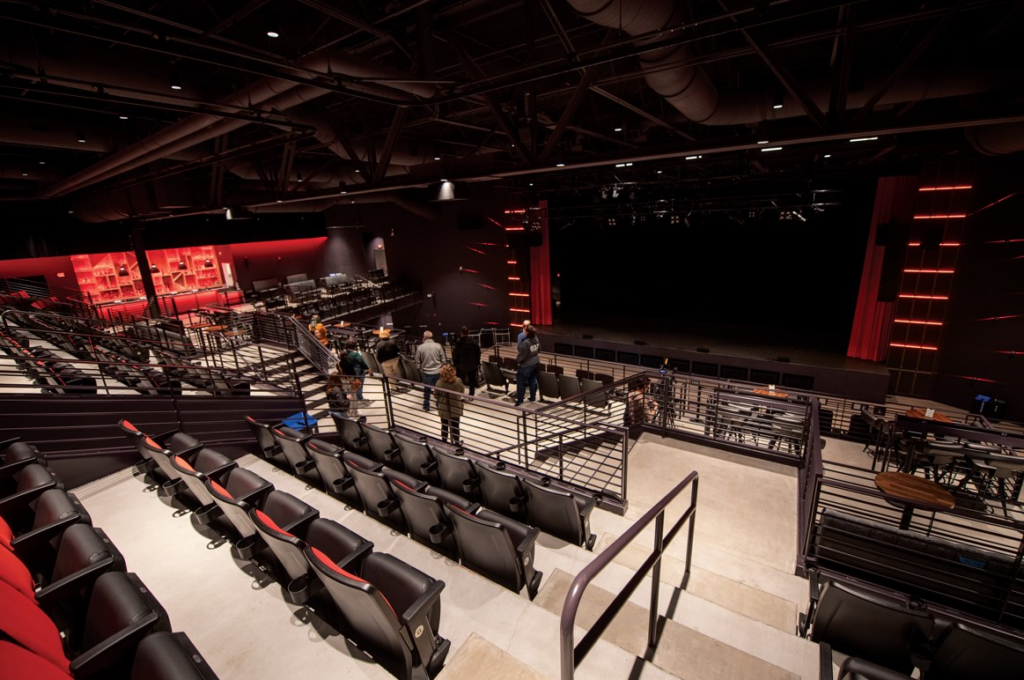 "We want to present a variety of genres that haven't been represented [in Central Iowa] before or maybe you've been here but want to perform in a different setting," said Biancalana, who previously worked at the Iowa Event Center.
The capacity of the Vibrant Music Hall is about 3,300, depending on whether the seating is on the main floor or standing room only. The second seating level overlooks the main hall floor and includes box-like seating with high tables and chairs. General admission seats are behind the premium seats.
The hall's stage, which measures 70 feet by 80 feet, can be set up to accommodate a large band or one-man act.
"The stage is pretty big for a venue this size," Biancalana said. "We're excited to know that the stage will never limit us from the types of performances we can have here."
The space for the event is wide, allowing more concertgoers to get up close to the performers, Biancalana said.
"It really makes for a great experience for both the fans and the artists," she said. "It is very close; it's very intimate.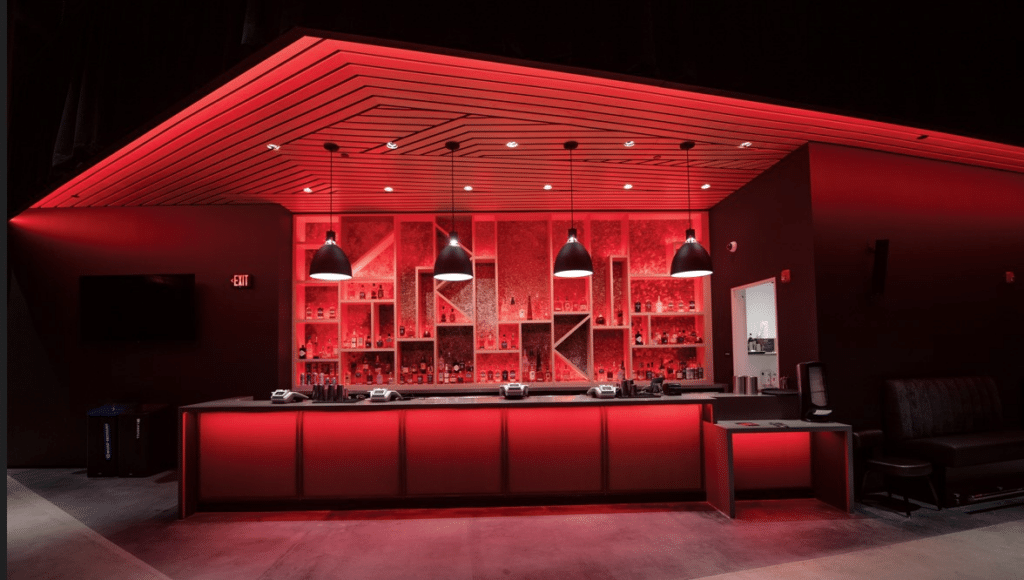 The hall's technology is among the newest on the market, Biancalana said. "The technology, the sound, the lights… it's all a top class aesthetic. They have thought of everything that will be great for the artists and guests."
Three bars are on the main level and another two are on the second level. There is also a bar at the main entrance and one in the Red Room, a VIP lounge that also offers a full menu.
Vibrant Music Hall, which is less than a mile north of Interstate 80, will become a place where artists stop on their way to and from other markets, Biancalana said. "It will be a place that will have a variety of music, entertainment, comedy that everyone can come and enjoy."
More info: For more information on Vibrant Music Hall, click here.
Comparing the seating capacity of the zones
Vibrant Music Hall is designed to be a medium-sized venue, filling the gap between small and large venues in the Des Moines area, said Haley Biancalana, the venue's general manager. "We're the perfect size for acts who have been on small stages but aren't quite ready for the big arenas."
Here's the seating capacity at Vibrant and other entertainment venues in the Des Moines area:
800 – Wooly's, 504 E. Locust St., Des Moines
1400 – Hoyt Sherman Place, 1501 Woodland Ave., Des Moines
2744 – Des Moines Civic Center, 221 Walnut St., Des Moines
3300 – Vibrant Music Hall, 2938 Grand Prairie Pkwy., Waukee
16,110 – Wells Fargo Arena, 233 Center St., Des Moines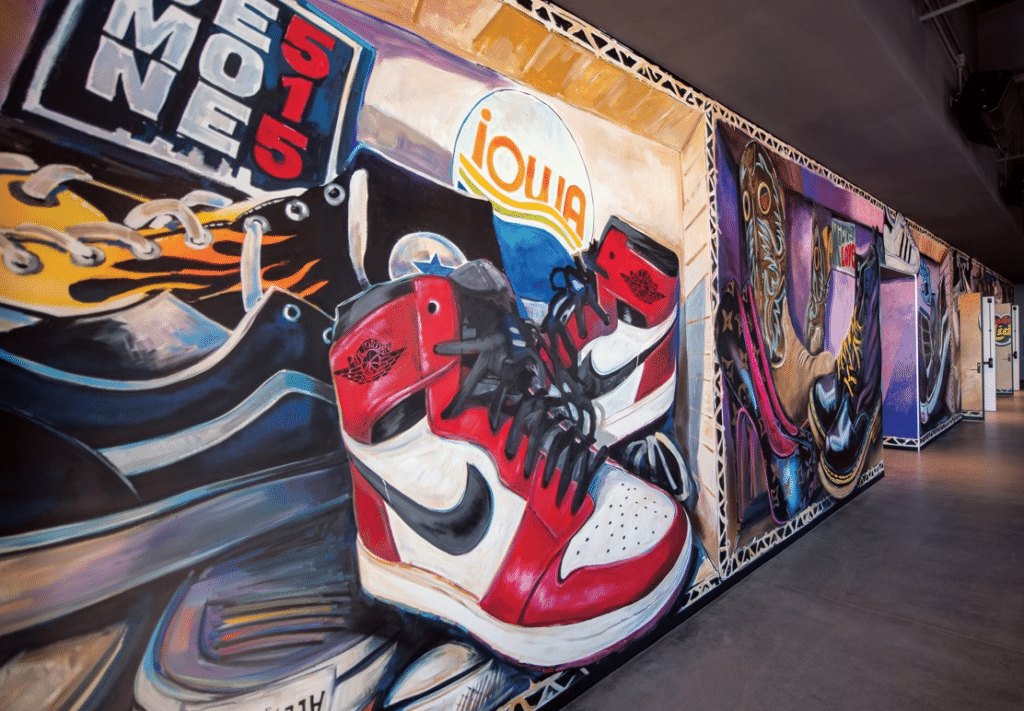 Floor to ceiling mural
The colorful floor-to-ceiling mural at the entrance to Vibrant Music Hall was created by local artists Jimmy Navarro and Jordan Sandquist. The mural, called "Footloose," features a variety of footwear, including cowboy boots, high heels and Air Jordan shoes. Some of the shoes are owned by Navarro. The mural also features designs created by John Bosley, owner of Bozz Prints in West Des Moines. Photo by Duane Tinkey